Such a clown pooch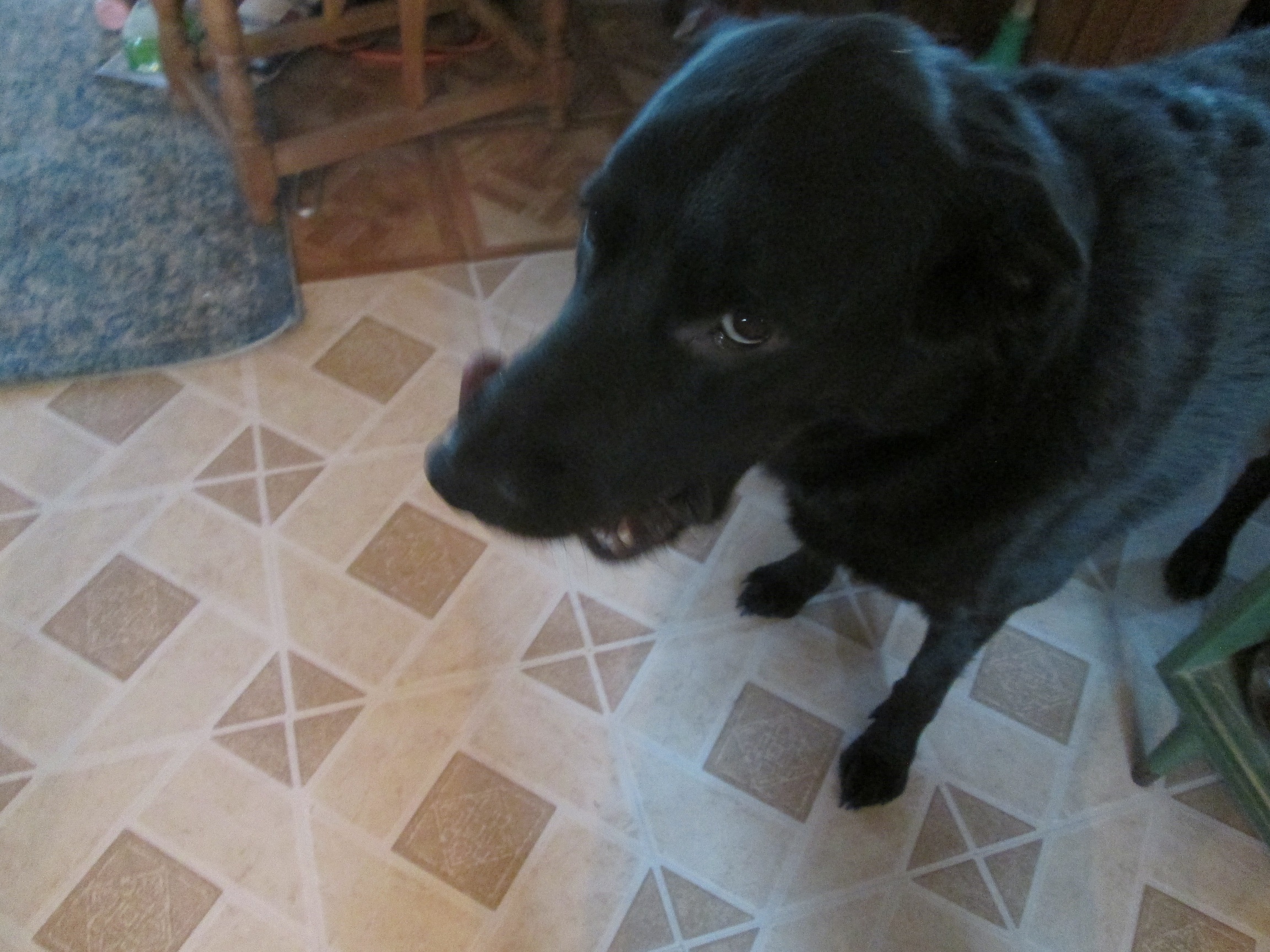 Moses Lake, Washington
August 14, 2017 9:55pm CST
The photo shows little Leah teasing me with the ball. The ball that does not have a squeaker in it any longer. I decided it would do us all some good to go for a walk. I picked up hubby from his work place this evening and the pups and us two humans headed down the sidewalk for most of a mile. I am so glad now that when Leah truly was a pup I got busy. Leah and I have put in hours and hours working together; learning to walk as a team. She knows the left side is the dog walks here spot. She knows not to pull and choke herself on the chain collar. She knows not to suddenly put on the brakes and slam me a good one. Today I am not super steady on my feet. Having a calm, 80 pound Leah next to me, not in front, not tripping me, not yanking on my shoulder or arm, that was super good. She won't always be Saint Leah but for today we had a decent walk and that is plenty good enough for me.
6 responses

• United States
15 Aug
That sounds like me leashing Roscoe and I bet he is 80 pds. too, he will trips me or rip my arm off the chase a squirril.

• Moses Lake, Washington
15 Aug


• Moses Lake, Washington
15 Aug
@tammy85
Yes dogs are fantastic. Both my dogs know tons of words and how to do things like: go in the gate! or go find it. Stuff like that.

• Moses Lake, Washington
16 Aug
@tammys85
That's delightful to hear that a young person works with a dog like that. Its a bond that will last in her mind forever.


• Hong Kong
15 Aug
@sallypup
That's a pretty good shot of Leah my friend.


• Moses Lake, Washington
15 Aug

• Hong Kong
15 Aug
@sallypup
yes my friend and it's obvious from her picture my friend. How old is Leah?


• Moses Lake, Washington
15 Aug
@mandala100
Leah is going on five years old. She's our dog that has had surgery on both her knees. I'm delighted to say that she is all better now and able to walk well.


• Eugene, Oregon
15 Aug
A nice well-trained dog! Walking my daughter's Chihuahua is an adventure.

• Moses Lake, Washington
15 Aug
@JamesHxstatic
You can work with your grand dog, you know. One obedience class that I attended, a tiny little fur ball dog had to learn to 'down' just like the big dogs. Sure looked a bit mean but the trainer said, 2 pounds of fluff, still a dog. Got to learn to mind.

• El Paso, Texas
15 Aug
I'm glad she's so well trained, are you feeling any better?

• Moses Lake, Washington
15 Aug
@rebelann
I am an up and down person. I should be in bed cause I'm tired but playing here. Ha ha. It took a lot to train Leah. Thank God I did.