Short Stories: John finds hope in the street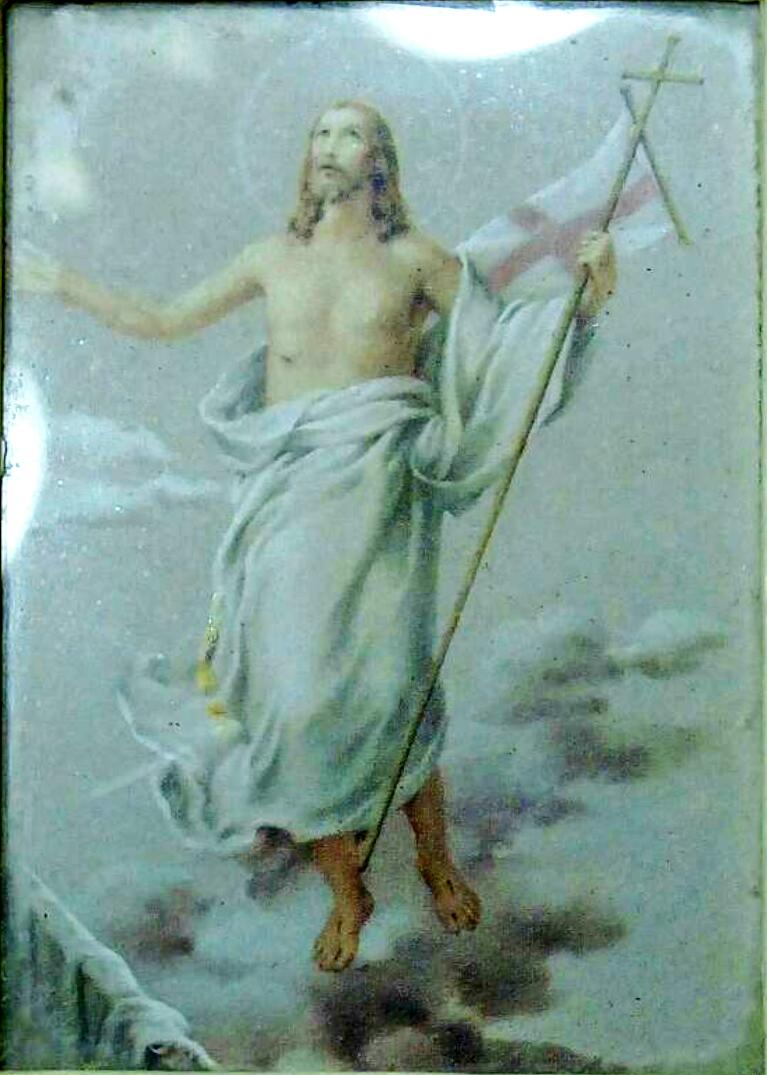 Australia
August 16, 2017 5:01pm CST
John had a dream that he was walking along the street in front of his house. He walked down to the roundabout, down the street a bit, where there was some long grass, uncut, and shabby. John saw something that was reflecting the sun in the grass. He walked off of the concrete footpath to pick it up. It was a laminated card with a picture of Jesus on one side of it. John turned it over and he read what it said then on the reverse side of the card. It said, "Hope is eternal". John thought about this message all the way home. When he got home, he was inspired to write this short poem from his thoughts. Poetry: Hope is eternally alive in love Hope is eternal openness, not being suppressed. We feel blessed by hope, if we let love coalesce. Hope removes us from life's mess, but not to rest. Just to realise that all is for the best, in our quest. Love's zest caresses you, its guest, in God's nest. When you allow faith to create hope, you cope with life, loving it as it is. God is not so much in control, as he allows you to control life, for him, when you live from his truth in hope. Hope is the light in the darkness now addressed. Nothing prevents its rising from love, I suggest. Stress, I guess comes from our not trusting God. Put all of your faith and hope and trust in him, and you will find that your future is never glim.
2 responses

• United States
17 Aug 17
Simply beautiful Amen.



• United States
17 Aug 17
@innertalks
Welcome Steve

Thanks for the lovely story and poem.


• United States
17 Aug 17
@innertalks
I am honored to read it and so glad you had shared this with us. It is a very beautiful photo, struck me immediately. This story reminds me of the time I found a lovely little half of a greeting card whilst walking in the park of a little boy praying..it was lovely and I kept it safe for years. It was very meaningful because as soon as I found that card, I went into labor and had my one and only son..so I thought it was symbolic of sorts. I was in a very very bad situation at the time and felt that the Lord was with me.


• Singapore
18 Aug 17
"We feel blessed by hope, if we let love coalesce" Yes, we need to have the right ingredient too to fuel our hopes. Then we know what to hope for too than just get led by wishful thinking. Life can be meaningful if we align ourselves with the love ever present in the creative process. We should press on, shine our light with persistence, when darkness envelopes us. Each of us counts - siva

• Australia
18 Aug 17
If your other post is showing the future for us, we certainly do need both hope and love in mega proportions right now. Yes, each of us counts, even after we can count no more, what we have done, who we have have been, will always count, because we always count.

• Singapore
18 Aug 17
@innertalks
Yes Steve, I recall Mother Teresa's words: "Not all of us can do great things. But we can do small things with great love." Sadly, our world is sucked dry, bereft of love, due to our attitude. And the irony is we know the reality but feel helpless. Those who matter seem to have lost their heads! Maybe the tide is turning as we cannot go any further without going over the precipice. "The darkest hour is just before the dawn" - siva