Back from the gym! August 17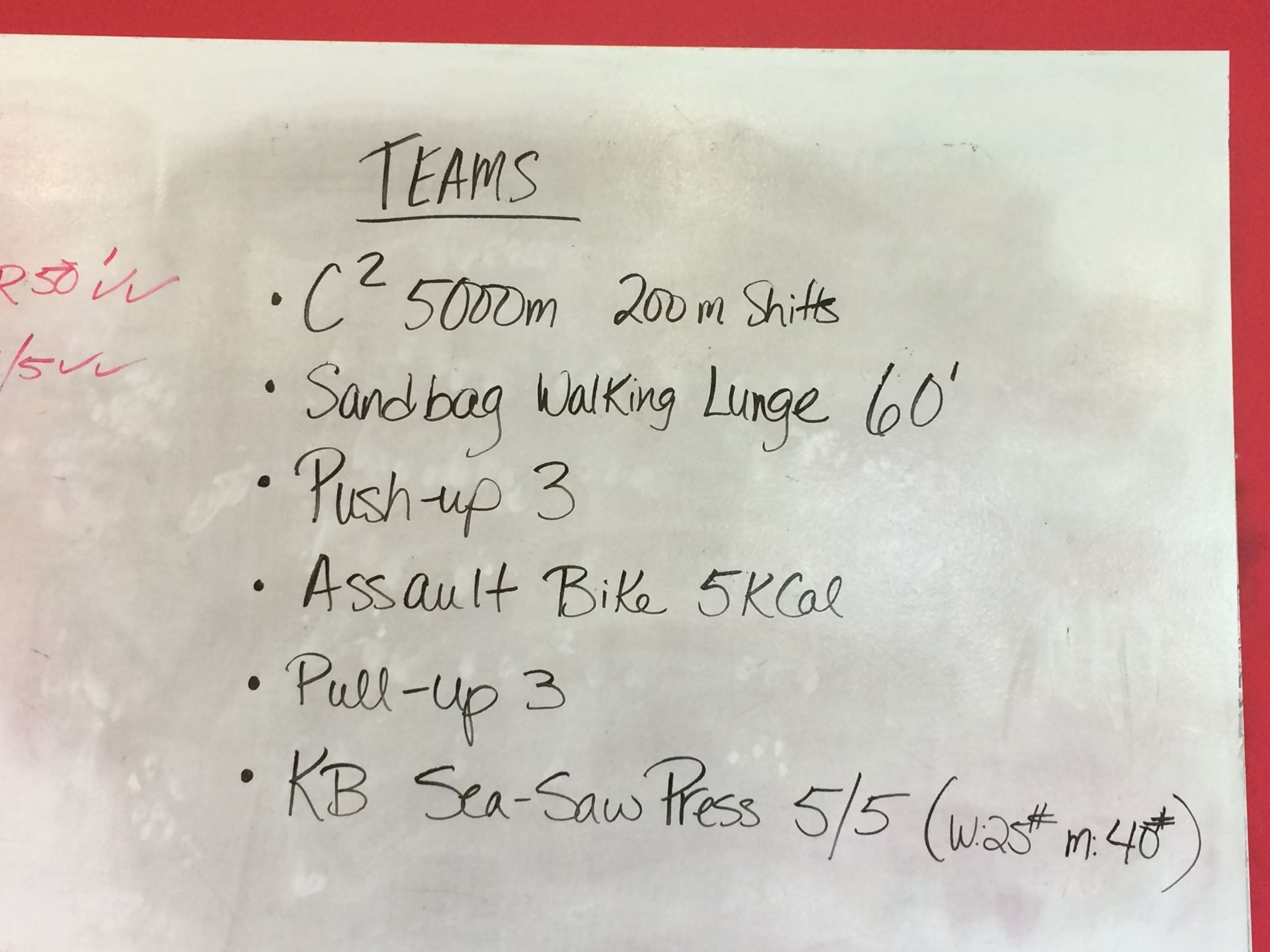 United States
August 17, 2017 8:31am CST
Good morning everyone! I am back from a Team Challenge this morning at the gym. We were broken up into 3 teams of 5 people. The goal was to row 5000 meters on the C2 rowing machines. One person would row 200m, then when they were finished there were other exercises for them to go through while the next person rowed their 200m, then they would go do the exercises, etc. We continued going through this for as long as it took to get 5000 meters rowed which was about 30 minutes. This is what we did: 1) C2 rower 200 meters 2) Loaded sandbag walking lunges (60') 3) Push ups (3) 4) Assault bike (5 calories) 5) Pull ups (3) 6) Kettlebell see-saw presses (5R/5L) This was a pretty intense workout. Loaded lunges right after rowing definitely got your heart rate up there. Plus there was always pressure to hurry up because you had people on your team behind you. There was no finisher as this was pretty much a cardio workout the whole time. Next workout will be Saturday. That's the Strongman one where we pickup, push, and pull super heavy stuff!

3 responses

• United States
17 Aug 17
I am so proud of you for challenging yourself on these things

• United States
17 Aug 17
@NJChicaa
and I like the treadmill, and I used to love swimming laps.

• Los Angeles, California
17 Aug 17
You got a really early start. Now you have the remainder of the day to rest.

• United States
17 Aug 17
Looks like you a pretty intense workout this morning. Now you have plenty of energy for the rest of the day