Couldn't Wait Any Longer....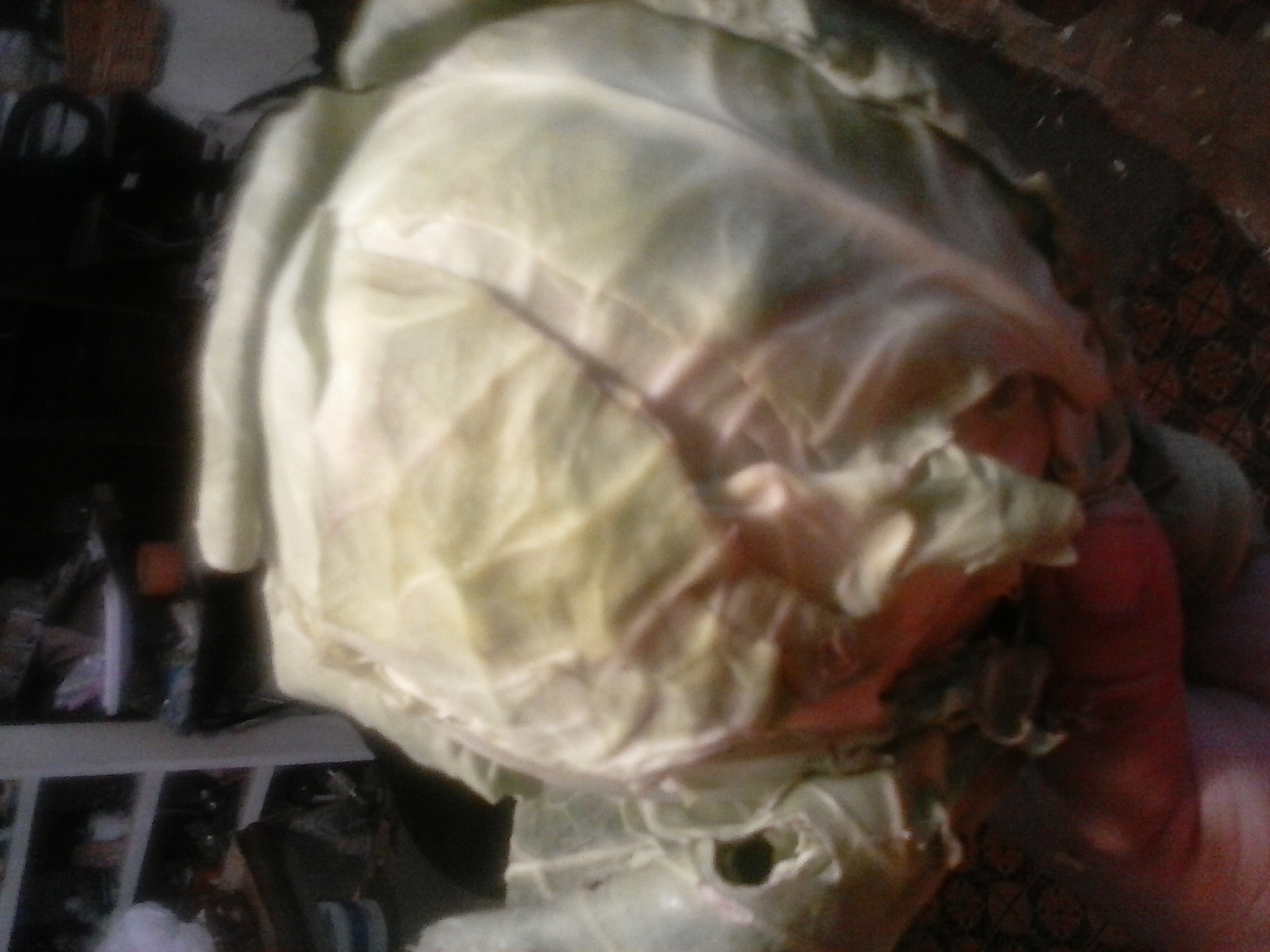 United States
August 19, 2017 12:46pm CST
This year my garden isn't doing the best. Of course we didn't till the ground up very good when I planted it and then the drama with the mother-in-law and then we split the property up, the garden has been neglected some. Also have some thing or some one that just takes the whole plant!!!!!

Anyway, this year I decided to try my hand at growing cabbage. Of course I got seedlings and couldn't wait any longer , so I harvested this cabbage and made some cabbage burgers out of it. I still have some left from this head and have 3 more heads still growing, if the rabbits don't eat them all up!!

I plan to make some sauerkraut too. ~Peace~
3 responses

• United States
19 Aug 17
My mom is trying to grow some pruple tomatoes that he husband for her for it is her favorite color.. but they are not doing good at all..hope she gets at least one out of it.. and glad that you enjoyed your cabbage.

• United States
19 Aug 17
Best of luck to your mom with a purple tomato. My tomatoes are doing pretty good as well!!

• United States
19 Aug 17
@STOUTjodee
that's good..I love fresh tomotas from the garden and fried green tomatoes are amazing.

• United States
19 Aug 17
@hillhjill
oh, yes towards the end of the season, I'll have quite a few green tomatoes left and I will batter and freeze some green tomatoes. That way we can have fried green tomatoes all year round.



• United States
19 Aug 17
Love cabbage..that reminds me I should get some. They were good huh Jodee?

• United States
19 Aug 17
Oh, yes they were delicious!!