Do you have a pet? I had a cat.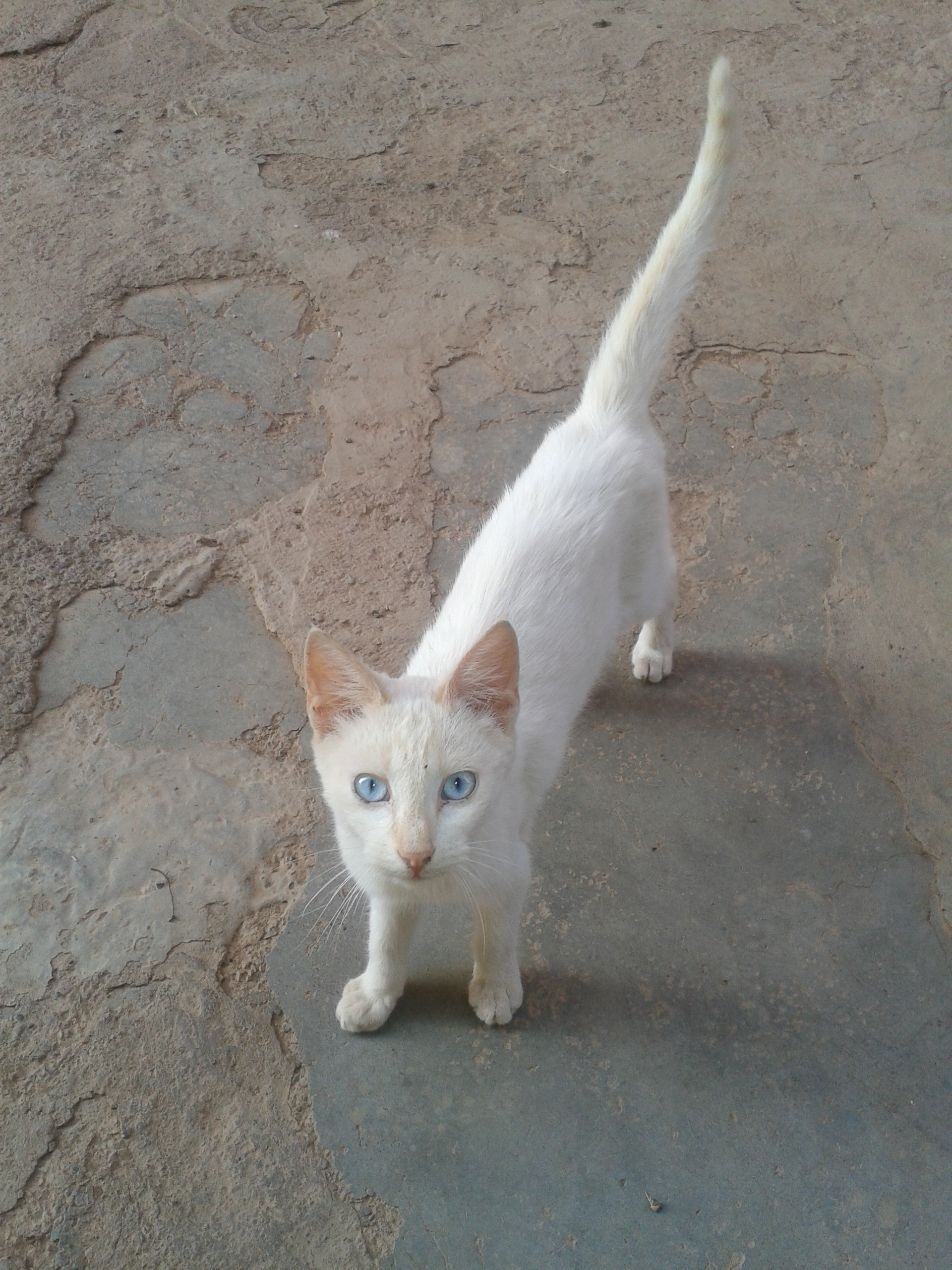 Marrakesh, Morocco
August 23, 2017 5:50am CST
Shu, the first and the last cat I had was killed. After his death, My family never let me have another one. They believe that he was the cause of my illness. However, the love of cats didn't stop . I always feed them and take pictures of them. In fact, they love taking pictures. Note that this cat is not mine, it's homèless. And there are many of them around my home.
10 responses

•
23 Aug
I used to feed cats where I used to live. I found people to feed them and retired and just feed my own cat. Yes, I do have a cat and she can be very sweet and also very mean but, I still like her.

•
23 Aug
@belmeros
My Sophie is quite a character. She is very photogenic.


•
23 Aug
I have 1 dog and many cats

• Marrakesh, Morocco
23 Aug


• Fairfield, Texas
23 Aug
I have 13 of them and they are all indoor cats
@belmeros
.

• Malaysia
23 Aug
13 cats?? How do you feed them?

• Marrakesh, Morocco
23 Aug
@peachpurple
I give them anything that is prepared. some times I share my meat part with them.


• Canada
23 Aug
That is a beautiful cat but so thin. You can tell it is homeless. So sad. I have two cats.

• Philippines
23 Aug
what beautiful blue eyes. what illness do you have?

• Quezon City, Philippines
23 Aug
My mother don't allow me have cats. I still like cats. Someday I will have one.

• Philippines
24 Aug
yes we have so many pets: our rabbits just had two babies, Kettlecorn and Unicord. Our dog just had 8 puppies now, still no name yet. We have goat, chicken and pigeons.

•
23 Aug
Blue eyes


• Malaysia
23 Aug
Oh that kitty has blue eyes ! So sorry to hear about your cat passing. But why does your parents think the cause of your illness is related to the cat? Superstition?