An Apple a Day Keeps the Doctor Away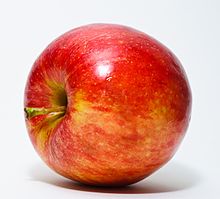 8 responses

•
23 Aug 17
How the Nutrients in the Apple helps Prevent ill Health and Diseases

• Uzbekistan
23 Aug 17
@Nuelite17
Why don't you explain to the community how that works? A post of not even two and a half lines doesn't contain much information.

• Vietnam
23 Aug 17
That is right my friend, but there is nothing to discuss about that. Can you tell me?

• Green Bay, Wisconsin
23 Aug 17
Yes it is. Could you elaborate more about why the apple is good for you and how much you like it. Just a statement doesn't invite a lot of discussion.

•
23 Aug 17
Apple Usual red pigment is a Loads of Anthocyanins which are Antioxidants. They Help Prevent Against Oxidative Stress and Cancer. Moreso, it Lowers High Blood Pressure. If its Good for the Heart, it's Good for the Body. What do you think?!


• Green Bay, Wisconsin
23 Aug 17
@Nuelite17
That's a much better statement about the apple, and has information I didn't know. You also ended with a question, which is good and promotes discussion. If you make your posts like that comment, you will get more discussion.


• Philippines
24 Aug 17
good for the country apple grows perfectly, can we make it "a mango a day keeps the doctor away", or maybe banana, dragonfruit...

• Hong Kong
23 Aug 17
@Nuelite17
Hi and welcome to mylot my friend.


Please kindly read mylot Community Guidelines and FAQ.

Thank you for this important information about apple my friend.


• Haldwani, India
23 Aug 17
I think a fact is there that an apple doesn't give much energy as it takes to eat an apple!!