Childhood Career Path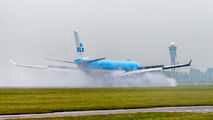 August 25, 2017 10:03pm CST
I can remember as a child,I had so much wanted to be one and a million thing.But the one I was so sure of becoming,was to be a pilot.I talked about it like everyday and I didn't allow anyone tell me otherwise. But as I grow older,I immediately choose a different path because I couldn't withstand height and all that.So I delve into what I could withstand and have passion for. What career path did you like as a child? Have you accomplished it or you have abandon the idea..
2 responses

• Philippines
26 Aug 17
I wanted to be a teacher. My parents didn't want that. I taught language to Koreans 7 years ago then 5 years ago I went to Bangkok and became a foreign teacher in an elementary school. I came back home and become an entrepreneur.

•
22 Oct
I wish I could have had a career path when I was growing up, but, I had no encouragement so I did was try to survive and learned how to be independent and had to wait till I was an adult to find something that maybe I am good at.