Torn Between Two Friends : UPDATE: No Longer Torn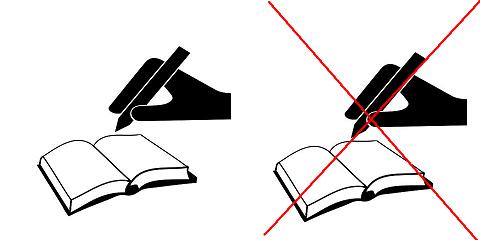 Austin, Texas
August 26, 2017 11:19pm CST
Started a discussion a few months back about how excited I was to be a member of another blogging community. Unfortunately, this community has "gone dark". No explanation. Just speculation. Actually ... it's not even worth it to speculate. Moved on. Trying out Virily now. They do quizzes. They do other stuff too but I like the quizzes. Another related post to ignore: "Literacy Base: Quickie Review" ~ mylot.com/post/2956717/literacy-base-quickie-review

Just joined a new community called Literacy Base. Now I'm in a dilemma. The earnings potential there is good like the income potential here. The...
10 responses

• United States
27 Aug
So, I take it that it's Literacy Base. I'm sorry.

• Austin, Texas
28 Aug
I'm sorry too. They required a 300-word post. But I'm not all that sorry because I deleted some content at another site where I did not earn, edited and made a blog post for Literacy Base. Having had this experience more than once, this time I saved backup copies of my content! Haven't figured my next move though. My content is just sitting there.


• United States
30 Aug

• Green Bay, Wisconsin
30 Aug
It's a shame the site went dark so quickly. I hope Virily works for you.

• Austin, Texas
30 Aug
Actually that site had been around for a few years. When it started they used to write all kinds technical articles about stuff the average person like me would not understand. Then it's like they transitioned and opened the doors for other writers of more general topics. When they used to approve posts the content was pretty good. When they stopped approving posts it quickly turned into "Dumpsville". I sort of sensed it was going to go down. It had all the "signs". But I wanted to see if I could salvage some of my content so I checked in every day until one day … I'm like:
Oh well! Whatever I didn't save is gone now!


• Green Bay, Wisconsin
31 Aug



• Austin, Texas
30 Aug
If you enjoy making and taking fun quizzes, it's good. A lot of people there are from Niume. They're doing the same thing. So if you were at Niume and want to try a similar site, go to Virily. Only Niume didn't have lists and quizzes. The quizzes are turning out to be more fun than I thought.


• United States
30 Aug
Quite a few have went out like that.

• Austin, Texas
30 Aug
There's no excuse for it. They have a loyal member base. Why don't they ask the members to help save it? The members want the site to work too. Duh! When they go out like that it makes you wonder.


• Austin, Texas
28 Aug
The good thing was that the site paid for all of your activity: logging in, updating your status, participating in forums, etc. It all went down the drain.

•
18 Feb
I will have to check it out again. Last time I visited virily did not see the quizzes. I also like them.

• United States
31 Aug
Yes, unfortunately, most of these rev share writing sites are bound to go down. They are best used by making a quick payout or two and moving on before they fall. Sorry you got caught up in it.