Halloween and Christians (History)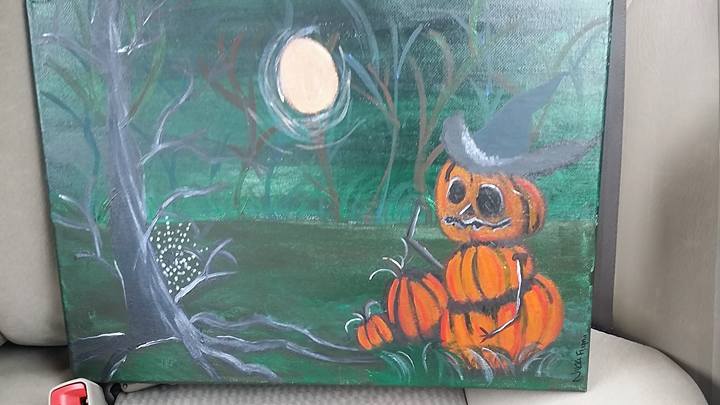 August 29, 2017 8:29am CST
The origins of Halloween have been traced back to AD 270 when Celtic people began to celebrate Samhain. This was an annual feast and costume party that served two purposes: 1. celebrate memory of dead relatives and 2. a time of thanksgiving for plentious harvests. Being superstitious people, the Celts believed demons and evil spirits wanted to stop their Thanksgiving celebration. They believed the evil spirits wanted to curse their winter for which they had diligently prepared. In an effort to distract the evil spirits from their celebration, they would carve scary faces in pumpkins and the Druids (Celtic Ruling Class) required everyone to dress up like goblins and witches. As the Catholics begin to move into Celtic areas as missionaries, they shared with the Celts that Jesus had defeated satan and his evil spirits through His death and resurrection. The Celts eagerly denounced their pagan gods, but some still held to the superstitions and most refused to denounce the celebration of their dead ancestors. The Catholics decided the best way to win their trust was to combine the celebrations and capitalize on the Christian elements. Dead ancestors were blessed and made saints and the thanksgiving feast began to incorporate a time to give thanks for the Christian martyrs who had gone before. It was Pope Gregory IV that sent out a decree, into the Roman Empire, that All Saints Day be celebrated in harmony with Halloween. While the Celts, before conversion, were polytheistic (and some were pagan gods), they did not use the Halloween celebration to invite evil spirits to rape and pillage and murder their people. This is often taught in Christian circles (I have heard it taught). The Celts were not devil worshipers who called on a special power at Halloween and sacrificed babies to demons. So if Christians want to avoid celebrating Halloween, that is fine. But we know to find out the truth of the history of the holiday for ourselves, not just take someone else's word for it. Don't take my word for it. Do the research and find out.
2 responses

• Philippines
29 Aug 17
Roman Catholicism is a merger of Christianity, the Pagan religion of the older Empire and various religions of the pagan tribes they conquered and barbarians who overrunned them later, I think that's a historical fact without bias to religion or other religions.

• Bulgaria
14 Nov 17
Very well said! Nice to hear from you, friend! You could read the posts about my Halloween here too.

• Bulgaria
14 Nov 17
Agree absolutely with you! Your post is a good update to me. Thank you that you share this useful knowledge here.