Short Story: What sort of a camel are you?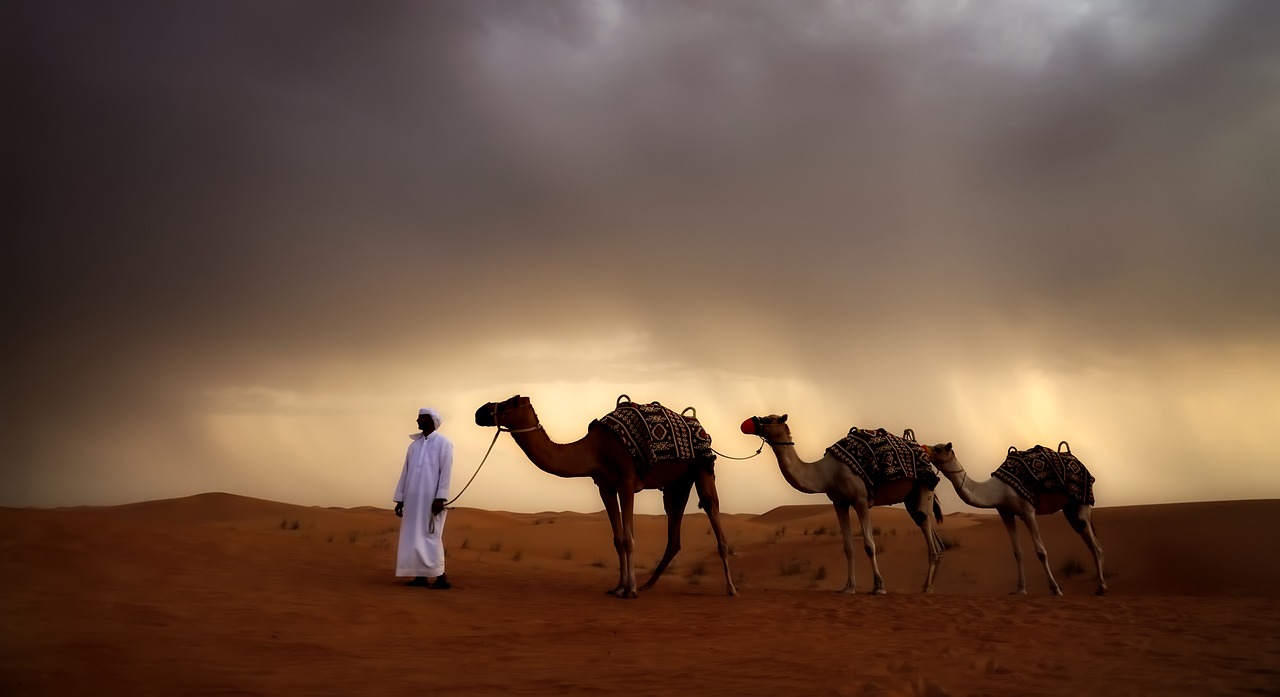 Australia
August 29, 2017 8:44pm CST
The camel walked along behind the camel drover, thinking to itself, "Why do I allow that little man to control me when, I am three times his size." Then he reared up on his back legs, and he kicked out at the man, killing him instantly, with a savage kick to his head, and with another one, equally as savage, to his back. The camel looked down at his dead handler, and thought to himself, "What now, then?" He looked around, and he saw other camels being led by other handlers. He said to himself proudly, satisfiedly, "That is not my lot anymore." He ran off into the desert alone, but then a single shot rang out across the plains, and killed him too. Another handler had seen what had happened, and had labeled this camel a rogue camel, and so he had then killed it, just as soon as he could do so. What is the lesson here for us then? Love lays itself down at God's feet and allows God to lead it in his way. Love never rises up against God and if it ever did so, it would not be love anymore. It would be anger, ego, self, replacing love, wanting to go it alone, on its own, which will always lead us to our own death of soul too. Keep loving God by being all that he wants you to be, by your following him, wherever he leads you too. You are free to be yourself, only when you are tied inescapably to God. True freedom within God is such a paradox, as is love too.
4 responses

• Philippines
30 Aug 17
A good reminder to all of us



• Australia
30 Aug 17
Thanks for your compliment.



• Australia
30 Aug 17
@m_audrey6788
thanks again



• Dallas, Texas
30 Aug 17
I think this is very interesting reading.


• Australia
30 Aug 17
Well, thank you. I am glad you got something from it.



• Dallas, Texas
30 Aug 17
@innertalks
, I will share it on Facebook and Twitter to get more people to read it.


• Australia
30 Aug 17
@lookatdesktop
Thanks again.



•
3 Apr
@innertalks
Steve, to me G-d is the only one to follow and try and make him very proud of us.

• Australia
3 Apr
Yes, we should never cut ourselves off from God. His love is always there for us, but when we cut ourselves off from him, it is then harder for us to feel it, and to accept it too.

•
4 Apr
@innertalks
Steve, thank you. I feel much more closer to my G-d since I moved to Israel. By the way we have camels here.

• Australia
4 Apr
@Hannihar
We have camels here in Australia too, but mostly they stay in the outback areas


• Singapore
31 Aug 17
Nice analogy Steve, thought provoking. We know the choices to make and should not go against the flow of love inherent in the creative process. The present state of affairs of the world is due to our being led away from harmonious way of life due to anger, ego, self replacing love that is also ever present all around us - siva

• Australia
1 Sep 17
Yes, greed, which most of these other things spring from, take us away from love. Love itself is always here, always within us, with us, and always flowing in abundance, from God, to all of his creation.at all times.

• Singapore
1 Sep 17
@innertalks
Self-interests should be tempered to enjoy the spread here through sharing the spread born out of love. When we take more than "ordained" then we take a wrong path. We cannot overlook our conscience - siva

• Australia
1 Sep 17
@Shiva49
That's a good way of putting it siva. When we take more than our share, we leave the path of love, and head towards the path of greed, which is then taking us away from our position within oneness, to one of isolation usually.