Back from the gym! August 30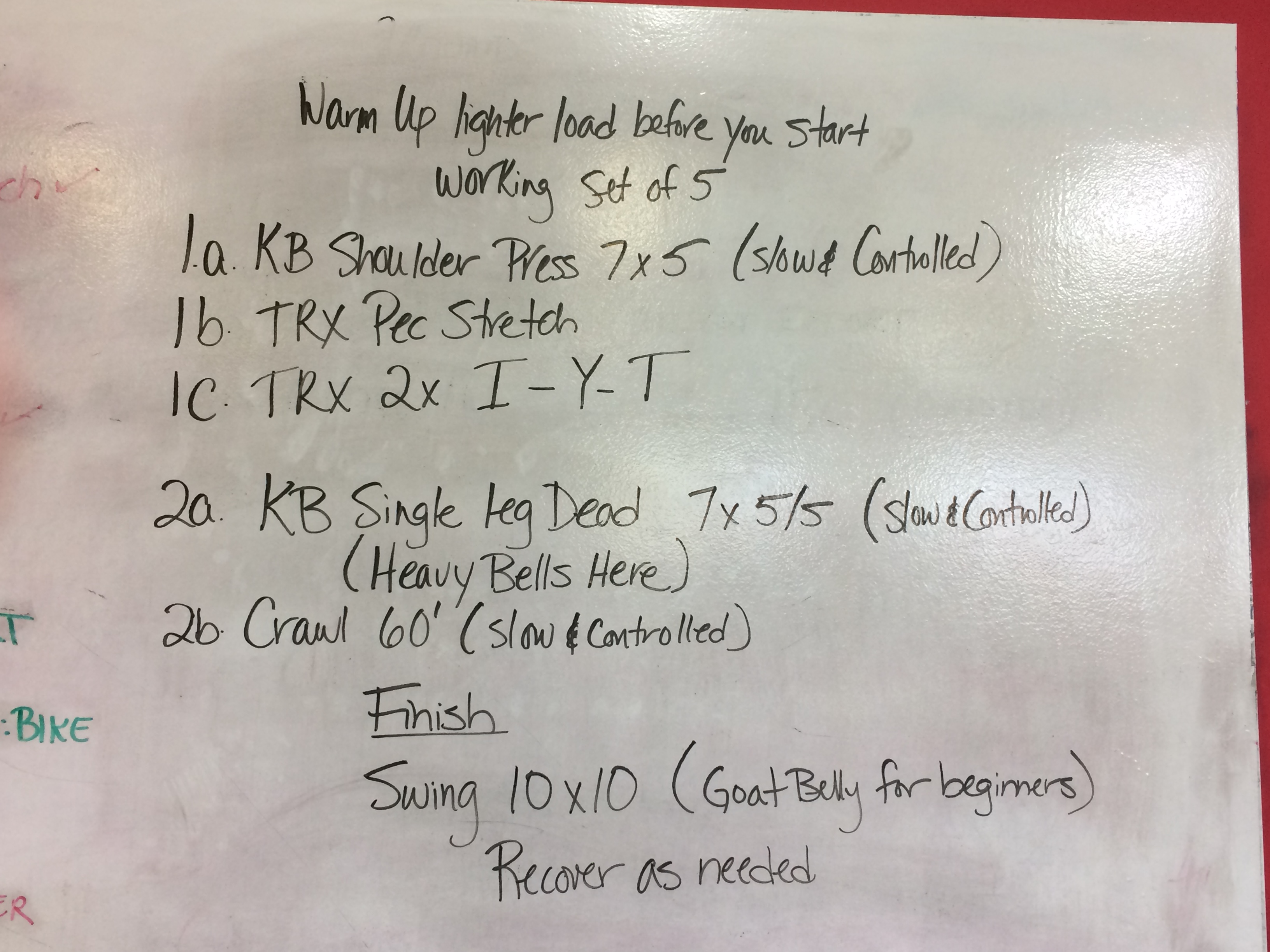 United States
August 30, 2017 6:12pm CST
Tonight's workout was a strength training one. There were 2 different sets of exercises for us to cycle through. You could start with either one. This was the workout: 7 SETS 1. a) Double kettlebell shoulder press (slow and controlled) (5) b) TRX pec stretch c) TRX I-Y-T stretch (2) 7 SETS 2. a) Kettlebell single leg deadlift (slow and controlled) (5L/5R) b) Bear Crawl (60') This workout doesn't look like much but it was tough! My sister and I started with the second set of exercises and that really got us sweating. I've NEVER done 7 bear crawls in a class. I think the most I've ever done is 4 or 5. Then we had the shoulder presses. This was the 3rd day in a row of shoulder presses for me so by the 3rd or 4th set, and after 7 crawls, my shoulders were screaming. It was tough for me to finish the 7 sets but I did it. There was no time for the class to do the planned finisher of 10 sets of 10 kettlebell swings which is a good thing because my arms would have fallen off. Next class is Saturday at 8am--the Strongman workout!!!
2 responses

• Hong Kong
30 Aug 17
@NJChicaa
I'm glad that you are enjoying your workout my friend.


• Los Angeles, California
31 Aug 17
You have two days to recover and prepare!