Is the use of contraceptives a sin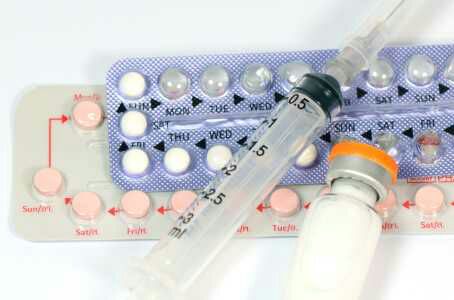 September 5, 2017 12:58am CST
I have just started the birthing journey and I might want to go through just twice and with a long spacing too.I have been thinking about a good contraceptive to use but at same have heard from preachers and read online that it's ungodly and sinful. The first reason they supply is that God is aganist contraceptive like the story of Onan in the bible where he spilled his sperm on the ground and God got angry and killed him (gen38 9-10).Again, that contraceptive is against natural law, that to poison the woman's body with hormones so as to stop natural cycle of birthing is a sin. And that a child is a blessing and the vessel used for this shouldn't be tamper with. So what do you think? And which is the best contraceptive method?
10 responses

•
18 Sep 17
It can never be a sin. It is a personal choice.

• India
5 Sep 17
I don't think it is a sin. But everyone has their way of living and i Respect that..

• Roseburg, Oregon
5 Sep 17
I have no respond. Because everyone should decide for themselves what they are going to do.

• Delhi, India
6 Sep 17
You see it is your life and you have to take a call whether you want to delay birth of a baby. If you want to delay it, you could use contraceptive. Depending upon your health conditions and other factors (including your preference and choice of your partner) you could decide about the contraceptive and if need be you could consult a Doctor also.

• Delhi, India
6 Sep 17
@augusta123
It is not a sin in my view. As I said earlier, it is our life and we should have full liberty to live it, the way we want.

• Raurkela, India
8 Sep 17
No taking contraceptive is not a sin. If you don't want a child then go without one and enjoy your marriage.


• India
5 Sep 17
I wish you to watch this video.you can get some idea I hope. This is only 14 minutes video.

Skip navigation Sign inSearch Loading... Close Yeah, keep it Undo Close Watch QueueQueueWatch QueueQueue The next video is startingstop Loading... Watch Queue Queue __count__/__total__ Loading... Find out whyClose WeSearchTruth Loading... Unsubscribe from


• United States
24 Oct
I realize certain religious groups view contraception as a sin but I believe it's a matter of choice . You have to do what's right for you. I've often wondered if God would want people bringing more children into the world than they can afford or care for properly? I do believe children are precious and a gift from God . But people need to be responsible as well.

• United States
24 Oct 17
Look at it this way: GOD if you believe, gave you a body the gender female to procreate and carry a wonderful being to be born into this world 9 months from conceiving; however if you feel 'not ready' in any way emotionally, psychologically, financially, and financially then spiritually should not be the most predominant course of reasoning here, now should it ? Best of luck on your journey and may you blessed with the sense to be totally ready on YOUR terms not what a story in the Bible might suggest as what was good or bad then has been offered many different views nowadays . . .