Fast Food Choices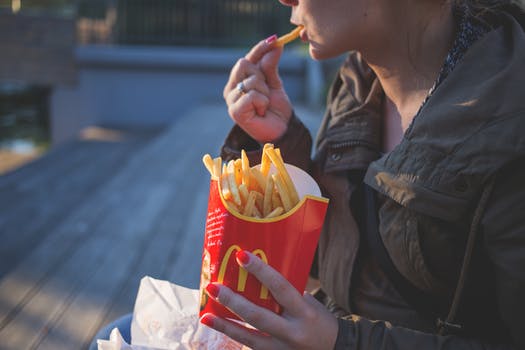 Malaysia
10 responses

• Nairobi, Kenya
5 Sep
French fries, kebabs, sausages, cake, juice, crisps, biscuits ....I am not sure if yoghurt is fast food but I love it.

• Canada
5 Sep
I very seldom go to fast food restaurants but I use to work at McDonalds many years ago and I enjoyed the food.

• United States
7 Sep
I gave up drinking pop in February of this year, and I've since been trying to refrain from going to fast food places as well. If I have to go out to eat or grab something after work, my go-to place is also McDonald's. I do love their fries as well as their snack wraps!


• United States
5 Sep
As a vegetarian, the only McDonald's item I buy is the ice cream cone, which is really good.



•
22 Dec
We have something called Burger Bar here. You get a big hamburger and the fries are big too. I have not had one in a long time but that and pizza.

• Philippines
7 Sep
Burgers and fries too. But I prefer to taste foods that I havent tasted yet.