When It Comes to Hurricanes, Do You Know Your Categories?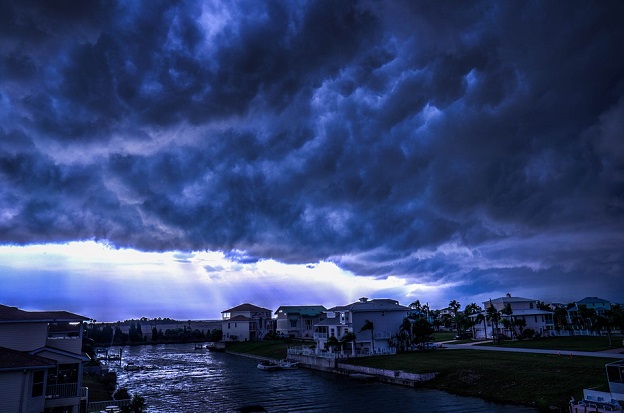 Austin, Texas
September 6, 2017 10:02am CST
Hurricane Harvey just tossed around cities of Texas like they were rag dolls and now everyone is having another anxiety attack wondering what Hurricane Irma is going to do to US. It's already punching islands in the Caribbean as if they're punching bags. In times like these you try to make yourself laugh so you don't lose heart. Was watching a weather report and the weatherman was wanting to keep his audience informed but also educated. He said somebody wrote or called and asked when would the hurricane become a CAT 6. He responded:
"There is no such thing as a Category 6 hurricane. They only go up to Category 5."
He made laugh. Because I'm thinking to myself: "LOL. Dude!
There's a first time for everything!
The weather machines we use were built by humans with the only knowledge that they have.
That means the machines could be wrong!
Maybe there is such a thing as a Category 6 hurricane. But if the machine is only set to track hurricanes up to the strength of Category 5 … maybe we need to use a different storm tracker!!"



Joking aside, please remember those who are facing the wrath of these storms. I've experienced several hurricanes and my take away is always the same.
"Is it over? I'm alive? ALIVE!! YES!!"
* * *
"The Saffir–Simpson hurricane wind scale (SSHWS), formerly the Saffir–Simpson hurricane scale (SSHS), classifies hurricanes – Western Hemisphere tropical cyclones that exceed the intensities of tropical depressions and tropical storms – into five categories distinguished by the intensities of their sustained winds."
(Source: Wikipedia)

We looked back in history and compiled a list of the 10 worst hurricanes to ever hit the United States.
7 responses

• United States
6 Sep
Yep, I do believe a Category 6 could be in the works at some point. Humans are quite good at not getting things exactly right the majority of the time.

• Riga, Latvia
6 Sep
Well we don't get hurricanes here in northern Europe but since eventually my life will take a different turn and I might head back to my homeland the US I will have to examine very carefully the places where hurricanes are born so that I do not travel to there.

• Japan
7 Sep
I know that typhoons have different categories in Hong Kong, Singapore and Japan. They use different numbers and even different names for each storm. Until last year the weather service in Japan only called the typhoons by their number (from the first of the season). Now they use the official Asian name.

•
6 Sep
I would hope it's all right about the no category 6 but yea, there's always something that can always come up. Man, those hurricanes are really scary when they happened. That's why people should live their lives, even me, to the fullest. I usually sit and wonder what if it hits us soon, its like wow. Thank God nothing has happened but still, sad for the family that were dealing with the hurricanes.


• Fairfield, Texas
6 Sep
And it's one thing to be stuck on an island but for those in the US, they need to get moving
@cmoneyspinner
.