Oatmeal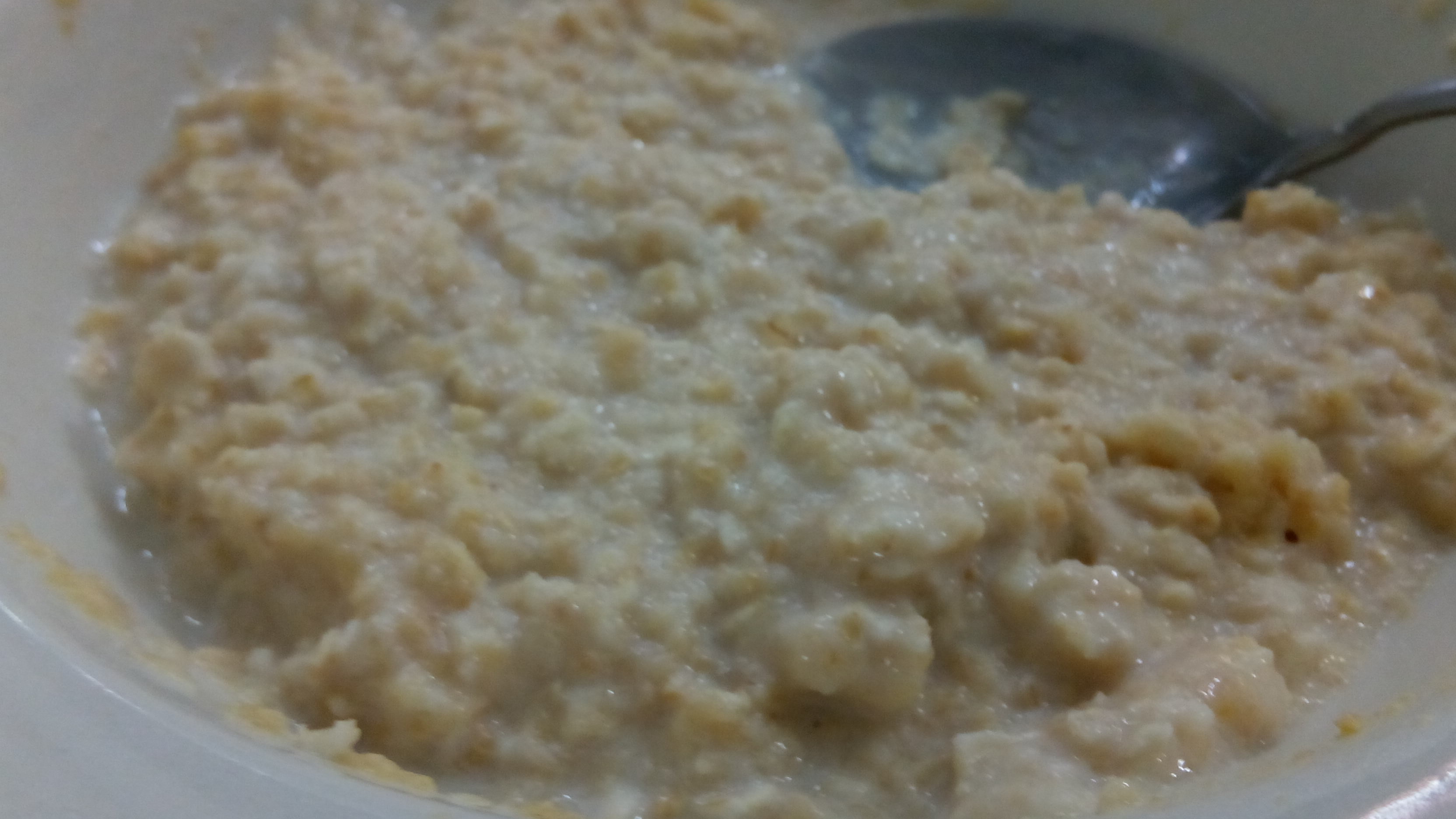 Malaysia
September 9, 2017 12:30am CST
Morning everyone! Since I couldn't eat bread nor biscuits since my tooth extraction, I had to eat oatmeal for breakfast for a week. Healthy and doesn't stick to my teeth. Hubby told me to refrain eating sticky food for these few weeks until my gum has heal up. Anyway, oatmeal with powder milk and Nestum cereal is nice combination. What about your combination? Photo by peachpurple
10 responses

•
3 Dec
I boil hot water and put oats in a bowl and pour the hot water on the oats and put milk and some sugar and bananas on and it is tastty.

•
3 Dec


• Philippines
10 Sep
Oatmeal with honey or powdered chocolate for me. Sometimes, I add fresh fruit like diced mangoes or sliced apples.

•
9 Sep
I love eating Oatmeals having the same combination as yours, except I add a little bit of sugar.

• India
9 Sep
I usually take oatmeal with milk , i can swallow it easily


• Malaysia
9 Sep
noodles are delicious but tedious work


• Philippines
9 Sep
I love to eat my oatmeal with cocoa powder and a little condensed milk. But I like Quaker Oat's in banana. With that I don't have to add anything at all.

• United States
9 Sep
I had oatmeal a few weeks ago. It was good but I don't eat it often.

• Roseburg, Oregon
9 Sep
I like oatmeal fixed with fruit.

• Malaysia
9 Sep
i seldom have fruits because hard to get them here