Good Morning.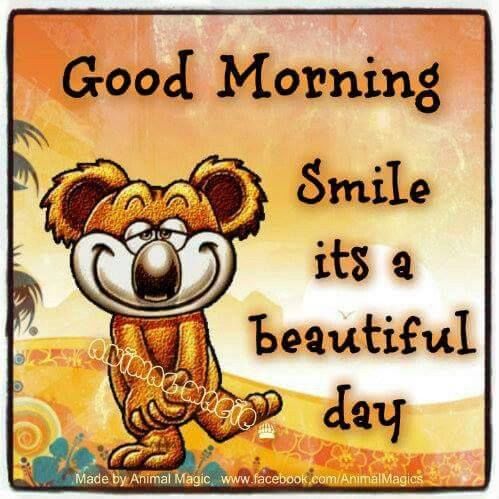 United States
September 12, 2017 8:54am CST
Hello everyone & Good Tuesday morning to you. Another night of hardly any sleep and I'm on day 2 of my stomach bothering me. I hope I'm not coming down with something as I can't get sick before my surgery. Got the confirmation call Surgery is still on for the 25th of this month and it's an 8 week recovery. I'm letting work know about surgery today, wish me luck. I am getting kinda nervous as the time is getting closer but I'm just happy also to get it done and over with while I'm healthy right now. I just hope it all goes well. Anyways besides all that things are going well. Work went well last night and I got alot accomplished so that makes me feel good. I hope today is the same way. Right now I'm watching the odd life of Timothy Green & having coffee. Gonna shower, have breakfast and get ready for work here soon. Working same shift again 1130-8pm. I hope you all have a great day! Photo Credit: lovethispic.com
9 responses

• United States
12 Sep
i wish you a good day with work.

• United States
12 Sep

• United States
12 Sep
Aw sorry you still feel that way. Must be sick.

• United States
13 Sep
@courtlynn
I'm feeling better tonight after I ate some real food so hopefully it stays that way.

• Chile
12 Sep
Everything will come all right, dear. A beautiful morning here too.

• United States
12 Sep
@marguicha
I am confident that it will all go well too.

• India
12 Sep
Good morning.. it's sleeping time here. Have a wonderful day

• United States
13 Sep
@prashu288
thanks it was a good day, I hope yours was also.

• Boise, Idaho
12 Sep
Hope all the surgery goes very well. Did Timothy Green have a very odd life?

• United States
13 Sep
@celticeagle
yes he did it was a good movie & thanks i hope it goes well too.

• United States
12 Sep
Yes, once that surgery is over, your worries will subside. Hope all goes well at work for you today.

• United States
13 Sep
@corbin5
thanks it went better than I thought it would be. I did get alot accomplished again so I feel better.

• United States
12 Sep
Hope you aren't coming down with something especially when you have your surgery coming up. Enjoy your day and don't work too hard


• United States
13 Sep
@Marilynda1225
thanks work was pretty good got lots accomplished again.

• Jacksonville, Florida
12 Sep
I would be nervous as well, but I will be praying that all goes well for you. God has it! =)

• United States
12 Sep
@lovingmybabies
thanks i am confident that it will go well and no problems.