A Good Year For White Pelicans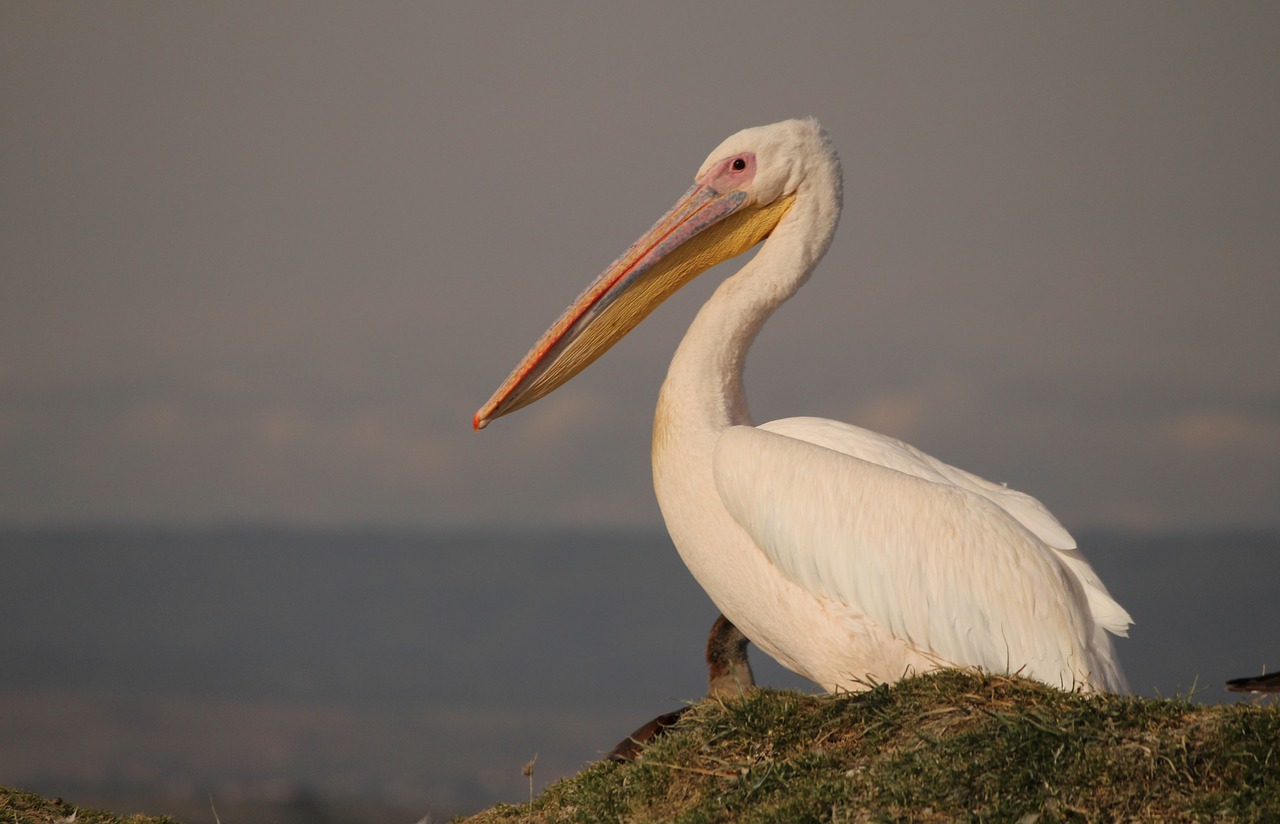 United States
September 12, 2017 2:09pm CST
When I moved here to the Great Plains almost 7 years ago I was sad because I am now about as far away from a beach and an ocean as I could be. I love the ocean and the beach and the birds that frequent coastal areas. There are three large connected ponds south of the town in which I live. I go there often to get my requisite doses of nature. Well, that first summer I was here I was shocked to see a white pelican swimming in one of those ponds. I always thought pelicans were coastal birds. But after doing some research I found that while brown pelicans are coastal birds, white pelicans are actually more inland birds. I'm not an ornithologist nor a birdwatcher. I'm just a bird freak. I love birds. So you can imagine how excited I was to see a white pelican. In subsequent years I have continued going to the ponds and every year I see that same white pelican. (I'm assuming it is the same one.) But last year in all my many visits to the ponds I never saw a single white pelican. I was sad. On a nature walk around the ponds earlier this summer, though, I saw a white pelican! I was so happy! Was it the same one? Did it come back? Or was it a new one? I didn't care. I was just so happy to see one. Then in early August, on a walkabout around the ponds I spotted TWO white pelicans! I was thrilled. They were swimming very close to each other. Were they mates? Would there be the pitter-patter of tiny white pelican webbed feet? Like I said, I'm not an ornithologist so I had no idea. In the following weeks I saw no baby pelicans but those two white pelicans were still there and that made me so happy. I had never seen more than one. And then last week I went to the ponds for my much-needed dose of nature and, lo and behold, there were THREE white pelicans. THREE! I didn't see any white pelican babies but still there were THREE white pelicans! If you follow the news every day this year has seemed like a horrible year full of bad news. It can be depressing. That is one reason I try to get out in nature as often as possible. Well, while it seems like it has been a horrible year from watching the news, the news from the ponds has been very uplifting! There may not be any babies but the white pelican population has tripled! I am one happy bird freak. It has been a very good year for white pelicans! You may have to turn off the computer and the TV to find it, but I hope everyone can find some good news in their life. I have. Go out into nature. You may find something to put a smile on your face.
6 responses

• United States
12 Sep 17
A good year for white pelicans is very good news!!!!

• El Paso, Texas
12 Sep 17
It's those blasted hurricanes and fires that ruined an otherwise really good year. Well, maybe the silver lining is the camaraderie so many will feel because they helped or were helped by prefect strangers.


• Walnut Creek, California
22 Sep 17
Nature is where I tend to go to find peace. I'm glad the pelicans are returning. We used to enjoy them in Ft. Myers Beach. I was sad that few doves visited us this year. They used to nest at my neighbor's house and then use my balcony for flight school.

• Melbourne, Florida
17 Oct 17
@TheHorse
Awww, you are so good to them. More people should be like that.


• India
13 Sep 17
I like the place where i live. It' hills on one side , sea on another side ..