A Harvey and Irma Celebration?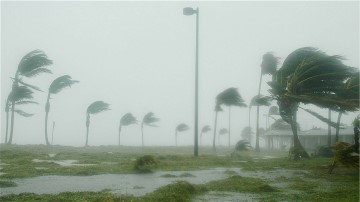 United States
September 13, 2017 7:55am CST
This is one of the freakiest things I've heard of lately. In our town's newspaper yesterday was a story about an elderly couple who recently celebrated their 60th wedding anniversary. While it may not be common for married couples to last 60 years, it certainly is not unheard of. And it isn't exactly freaky. What's freaky is that the couple's names are Harvey and Irma. What's even freakier is that the day of their 60th anniversary was the day Hurricane Harvey made landfall in Texas. But it gets even freakier. Soon thereafter Hurricane Irma made landfall in Florida on Irma's birthday. There was a picture of the old couple in the paper. They were not smiling.
4 responses


• Japan
14 Sep 17
I saw that on Yahoo news. I thought it was kind of cool, but I would not want to be them!

• Fairfield, Texas
13 Sep 17
Wow, talk about a strange set of coincidences
@MKAlubs
, that's gotta be #1.

• United States
13 Sep 17
@MKAlubs
Can you share the link to the story? What an unusual event!