Why Donald's Deplorable - His MISOGYNY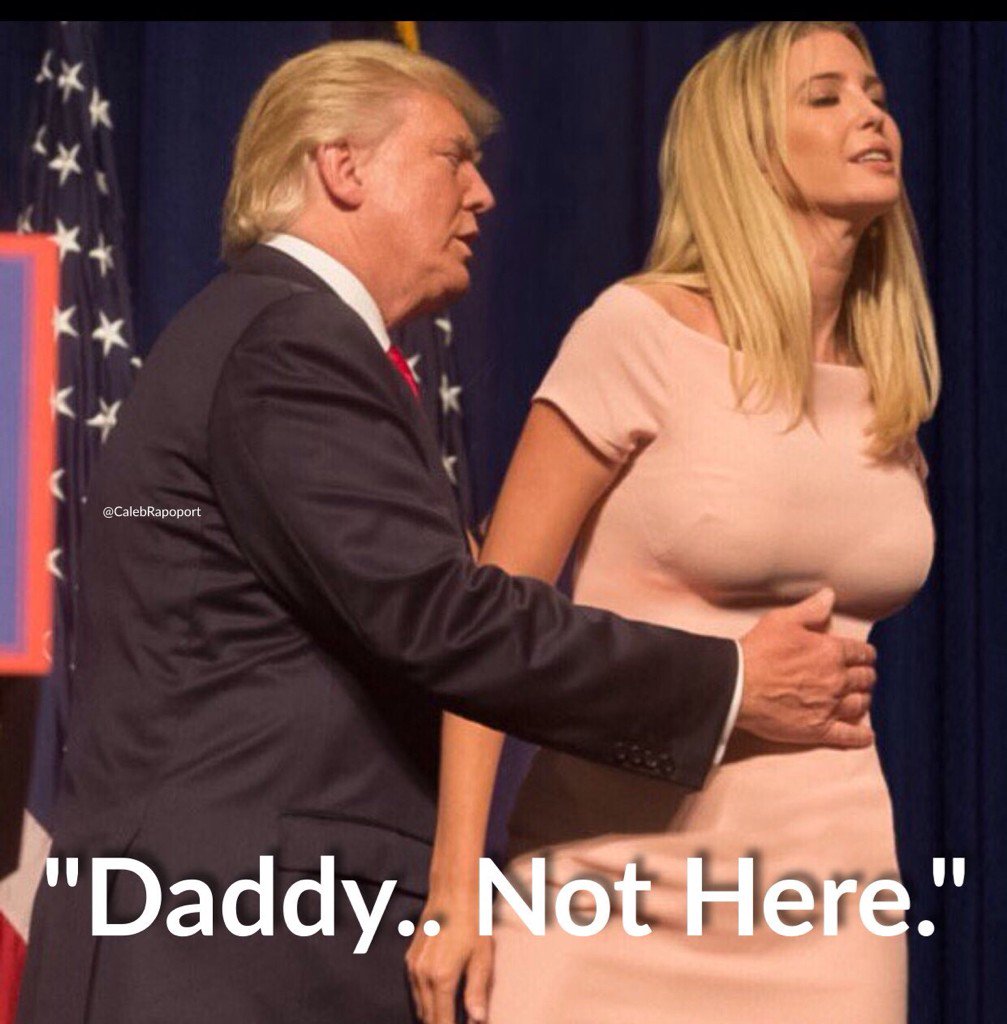 United States
September 14, 2017 4:29pm CST
You may recall Hillary Clinton's "controversial" comment about the "box of deplorables". Well, Donald himself could fill up several large baskets and while I'm not saying all of his supporters are deplorable I have to ask how they could really not know HE is. There are many reasons I feel this way about him, this is just one of them. Anyone who was paying attention to Donald Trump years ago knew back then what little regard he has for women. When his first marriage ended to the mother of his three oldest children he handled it with the classless vulgarity we've all become too familiar with. Don't get me wrong, I get that marriages fail, people fall out of love and while it's certainly wrong to commit adultery it's not always true that someone who cheats is a horrible person through and through. With Donald it's very true. He couldn't let his wife have some privacy and dignity, instead he made a public display of his affair with the much younger woman who would become wife #2. Then he announced his plans to divorce her in the New York Post...always a class act. "But that's his PERSONAL business," his most loyal supporters may say. How about the PUBLIC Donald? There was his famous fight with Rosie O'Donnell, who he called a fat pig, a slob' ugly, a dog and I forget what other disgusting names. I don't care who says they don't like Rosie for whatever reason or that she fought with him too. Nobody deserves to be talked to and about that way and especially to be publicly humiliated like that. NOBODY. When debate moderate Megyn Kelly brought the O'Donnell episode up in the first GOP debate she turned the venom on herself. "Blood coming from her wherever" was the most memorable line. Then came the "Look at that face" episode with Carly Fiorina. I disagree with pretty much everything she stands for but when it came to that I stood with her all the way. His next target was his general election opponent, Hillary Clinton, and he didn't let up for a second. I'm not talking about typical campaign talk, I'm talking about out and out disrespect and, as my title says, misogyny. He constantly talked about her lack of "stamina", about her being weak, he made a really childish remark about her using a commercial break during one of the debates to use the ladies' room and he basically stalked her. We all thought his goose was cooked when the Access Hollywood video came out and the world heard him brag about grabbing women by their private parts. When over a dozen women came forward and confirmed that he actually acted that way many of us thought it was over for sure. But his wife, who was pregnant when he made those remarks, said it was just locker room talk, boys being boys and apparently a fair number of women agreed, to my never ending astonishment. There's more, there was the Miss Universe he called "Miss Piggy" and "Miss Housekeeping" and there were many other famous and famously beautiful women whose looks he publicly attacked. He even objectified the First Lady of France after taking office during a visit there. He was accused of raping a then 13 year old girl back in the 90s but the victim chose not to come forward after being threatened before the case went to court several months ago. This is not my America, this isn't what my Suffragette grandmother fought for or what my generation worked so hard for.
3 responses

• Kingston, Jamaica
14 Sep 17
I know how you feel. Trump is a repulsive creature who has caused America to lose a lot of respect world wide. He's a joke to most countries... ridiculed and considered a bag of wind. N. Korea fired another rocket. What's he gonna do? Insult Kim's mother? What? How any woman voted for him... well it proves something that has been just under the surface... many women consider themselves inferior to men. And to them, Trump is the usual kind of man they deal with.

• United States
15 Sep 17
I know I sound like a broken record, if anyone knows what that means anymore, but I'm so embarrassed by him, embarrassed and ashamed for my country. We were supposed to be the ones showing others how to have freedom and equal rights and all that good stuff but here we are with obviously millions of women who apparently have no self-respect. When I hear or read about a woman justifying that thing's disgusting actions by saying stuff like, "Boys will be boys" I could just scream. Literally.



• Singapore
25 Sep 17
@anniepa
The fact is America is considered the role model and bastion of freedom and democracy. Trump is unpredictable hitting others below the belt with no consistent policy. That means others will rather keep an arm's length (see your above image) in dealing with it - siva


• United States
16 Sep 17
Trumps divorces are his own business....That goes for everyone.... As for the Donald--Rosie feud that has been going on for a very long time...And she has called him some horrible names ...They are both disgusting..... Their is no doubt that he says disgusting things....Nobody is perfect...we all have our faults..Im sure most of us have said things we are not proud of..... As for Hilary's stamina..She was having problems...and did collapse... Trump said the first lady of France was beautiful, and in good physical shape..He paid her a compliment. Mr. Trump has repeatedly commented publicly on the physical appearance of women he has encountered either as a presidential candidate or as president — President Trump also publicly apologized for what he has said... Until he is charged and convicted of rape or any other crime he is innocent until proved guilty....The 13 year old first filed in California and it was dismissed by the court..The next time it was dropped by her...third time it was also dropped by her....She was not afraid to come forward....but was afraid to go forward with it....as with the other women..anyone can say anything but until their is proof...Why are the other women not bringing charges.... My 12 year old was raped.....we were threatened, the man tried to turn it on her...the defense attorney tried to turn it on her.....she was afraid, she was made to feel ashamed...but she stood her ground and stood in court and said what happened....the man was convicted and went to prison..... What rights that you or your grandmother fought for are being taken away...what rights have you lost.....


• United States
17 Sep 17
@dlr297
If you read the linked article you'll see where Donald and his daughter stand on pay equality for women. Of course it's no surprise since his main goal in everything seems to be reversing everything President Obama did. Ivanka is the world's biggest hypocrite after all her claims of being for working women. We DON'T and we certainly SHOULDN'T have the right to incite violence or genocide which is just what the neo-Nazi and white supremacist groups your boy is STILL defending do. But that's off-topic so we can discuss that elsewhere. We also don't have the right to go around accusing people of murder with no evidence whatsoever. I've said nothing about Trump that's not backed up by a great deal of evidence. I sure hope "most people" don't put people in groups based on their physical appearance or think the same things Trump is saying. If you're one of those people you sure belong in the "basket of deplorables". All I know is MY President could never be someone who would behave the way the man you're so proud to call your POTUS behaves. He's a despicable, DEPLORABLE misogynist. https://www.nytimes.com/interactive/2017/01/13/us/politics/trump-cabinet-women-minorities.html

The Trump administration has announced that it is ending an Obama-era rule on gender gap wage data collection, a move supported by Ivanka Trump.

• United States
17 Sep 17
@dlr297
I can't believe I forgot to address what you said about the young girl Donald "allegedly" raped. You're right, the public doesn't know who she is but DONALD DOES and I'll bet his inner circle and certainly his lawyers do. As for the other women who had come forward to say he'd groped them in the past, most if not all of them had contemporaneously told someone about the incident so they didn't just make it up on the fly after that sickening tape came out. Women and girls, especially in the not-so-distant past, often were intimidated or too afraid or embarrassed to come forward when they were harassed, threatened or assaulted by older powerful men and Donald has always been a bully. His first wife Ivana had said in their divorce hearing that he'd assaulted and "it felt like he raped her" because he blamed her for painful plastic surgery he'd gotten from "her" doctor. This nation has always been great. Not perfect but great just the same. We're on the verge of being anything but and it's all because of the Deplorable Donald and his gang.

• United States
18 Sep 17
@anniepa
All they are discontinuing is a data collecting rule.. .Ivanka stated in the article you shared.....We look forward to continuing to work with EEOC, OMB, Congress and all relevant stakeholders on robust policies aimed at eliminating the gender wage gap." Trump has made women's economic empowerment a key initiative for her White House portfolio as an assistant to the President. Her portfolio also includes paid family leave, a childcare tax credit, workforce development, ending human trafficking and promoting education for science, technology, engineering and math. She is not a hypocrite Just because she agrees that this rule is not any good.... Black lives matter, and antifa also incite violence or genocide...but you always fail to mention them when you speak of Hate groups...... You also put people in groups for their appearance.......