The Golan Heights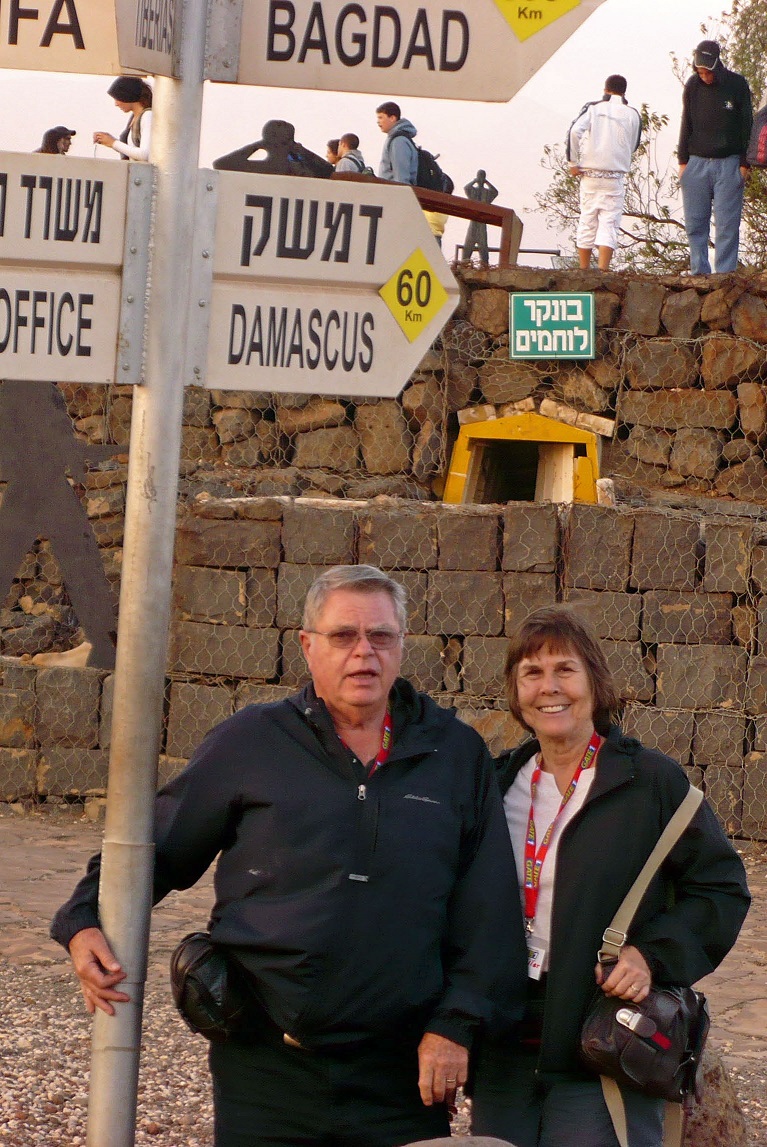 September 14, 2017 8:58pm CST
The Golan Heights is a low mountain range on the border between Israel and Syria in northeastern Israel. It was Syrian territory before the Six Day War and taken by Israel officially in 1981. Syria still claims it.When we were on the Golan heights as a part of our tour of Israel. While we were there, we looked to the west down into Israel, and to the east, into Syria with a Syrian flag at a border post far below us. According to a sign there, it was 36 Km to Damascus, about 25 mi.
5 responses

• Waikoloa, Hawaii
15 Sep 17
i want to visit israel someday its holy land right?

•
15 Sep 17
Yes it is, the home of Judaism and Christianity and important to Islam.

• Toccoa, Georgia
18 Sep 17
That is amazing that you got to see that!

• Hong Kong
15 Sep 17
@JWMURP
Hello and welcome to mylot my friend.


Thank you for this infoamtion my friend.

That's a good shot!


•
21 Dec
The Golan Heights is very beautiful. If you like to sky there is plenty of snow for you in the winter and in the summer so is so much to see. I wanted to go there so many times and finally made it but did not go all the way up. It is absolutely beautiful. n a pre-emptive attack on Egypt that drew Syria and Jordan into a regional war in 1967, Israel made massive territorial gains capturing the West Bank, Gaza Strip, Golan Heights and the Sinai Peninsula up to the Suez Canal.

• Roseburg, Oregon
4 Oct 17
That is neat that you got to see all of those sights.