My austrian autumn 2016 (2)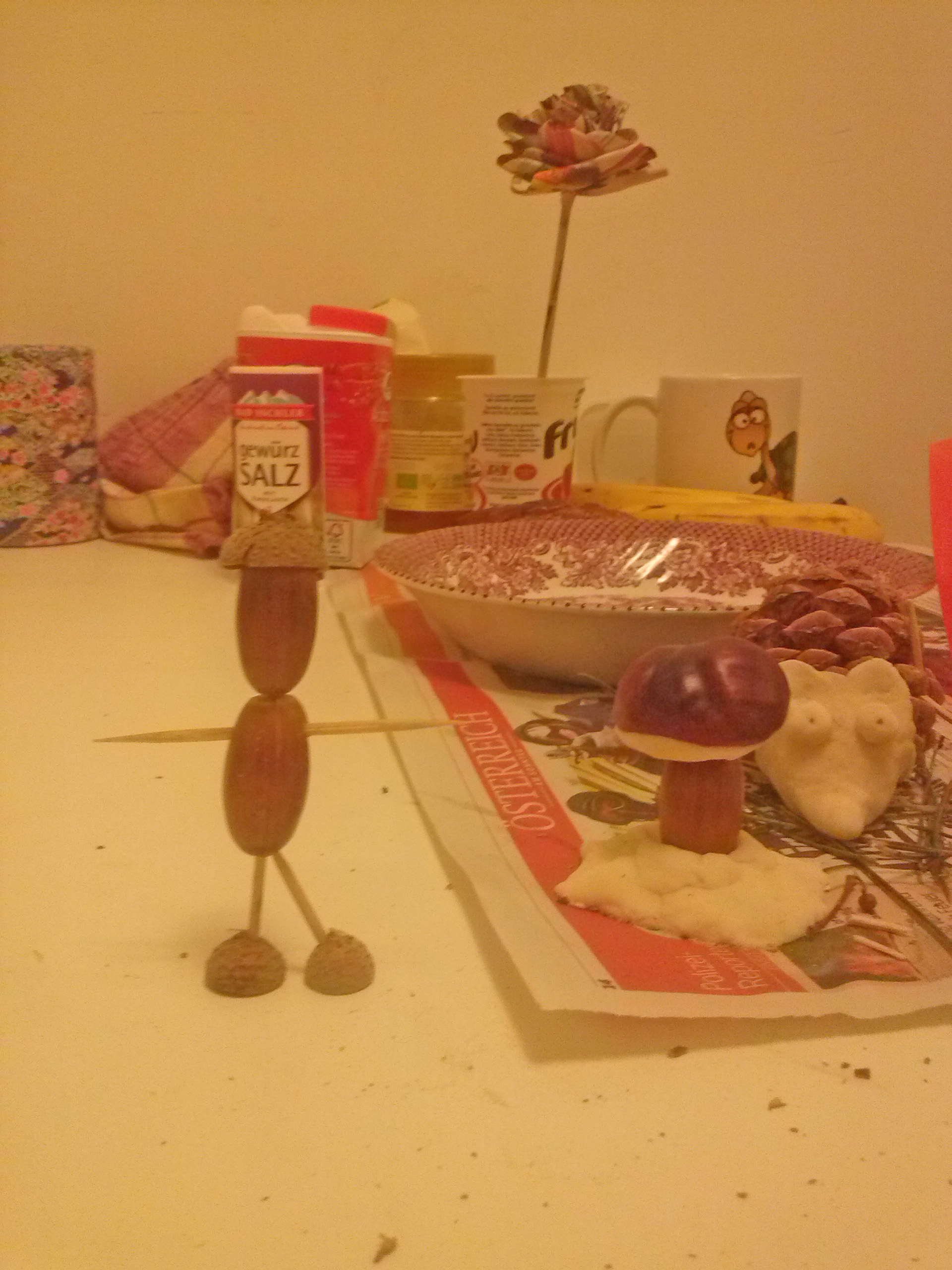 Budennovsk, Russian Federation
September 15, 2017 9:18am CST
I can't express all the feelings from that good time now, but i think i have something you will definitely like. To make a long story short, I decided to involve kids at the kindergarten into DIY activities with nature material. When I was a kid, we were asked to do something similar too. It included possibilites of using cones, pine needles, acorns and chestnuts (Kastanien!). I tried to look for the help of some simple models on the web, but at the end i just turned my own creativity on as well. As a result, i showed the kids these primitive models of a man, hedgehog and mushroom. Some children liked them and tried to reproduce with me. One more educational step was done.
6 responses


• Budennovsk, Russian Federation
15 Sep 17
no, Kastanien was austrian/german for chestnuts.but in russian it also sounds the same - kashtany

• Switzerland
16 Sep 17
@TypicalRussian
Thank you, Milan was part of Austrian Empire, we have many Austrian words that we still use in our Milanese dialect.

• Ireland
15 Sep 17
@typicalrussian
when I was wee I loved making stuff out of bit and pieces I found in the woods.

• United States
15 Sep 17
An excellent activity you created for the children.

• El Paso, Texas
15 Sep 17
It is so much fun to use natural materials to create images of things. A coworker back in the late 1990s gathered a lot of pine cones then put glitter and other colorful things on each and put them all together to resemble a Christmas tree, it was really very pretty.

• Daytona Beach, Florida
15 Sep 17
That is cute artwork. I think artwork done with things from nature is the best.