My email an atm machine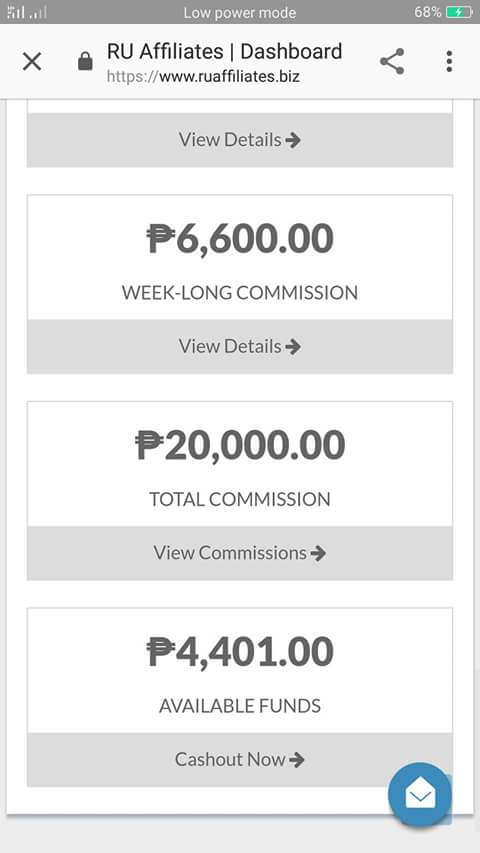 Makati, Philippines
September 15, 2017 2:06pm CST
In the Philippines there are so many networking and pyramidding in every part of the country, I am not on those things because I already know that it is all scammed. But one of my friend ask me to join the link, (I just clicked it) which I did, they will asked you to pay 1599 (Philippine peso) or $31.17 to access the site, we only need to share it on our facebook account or twitter, intagram and what ever site you had. I thought at first that I was scammed, but I still tried it, after a minute i received an email, I earned $38.99 or 2,000 pesos in a day, After it I said to myself I need to stop on this, but my email received another commissions from the site. I tried to invite some of my friends and relatives, and I sleep that day, when i get up I just saw my email receiving money again, my total amount received was 20,000 pesos $389.98, caching! Its like winning a lottery, I ended there, because my only target is to get back my money I spent, but it was trippled the amount. I was thankful since I really need it this time, but im good now And at least i tried.
3 responses


• Makati, Philippines
15 Sep 17
Yes ma'am, I did stopped it. And spent the money for my baby.

• Malaysia
17 Sep 17
I agree with you too. It is alike gambling in the casino


• Philippines
15 Sep 17
please removed the ref link on your discussion, your discussion is at risk because of it.. anyway have you cash it out?

• Makati, Philippines
15 Sep 17
Okay I will, thank you. Yes I already did.

• Philippines
15 Sep 17
@Llorakay
Anyway back to the topic, I though that site is a scam.. hmmm i'm not sure but I always see people using that site.. how's the payment works? I mean how did you pay? through paypal? Some scam sites started being legit, anyway haha!

• Makati, Philippines
15 Sep 17
@tech40
I also thought it was, but it's like more on online marketing you just share it and if people get interested they will be joining as referral. So every referral there's an equivalent amount. And yes I cash it out thru paypal.



• Makati, Philippines
17 Sep 17
True, maybe because many of my referrals join by only sharing it on my social media.