Coffee FREE for 4 months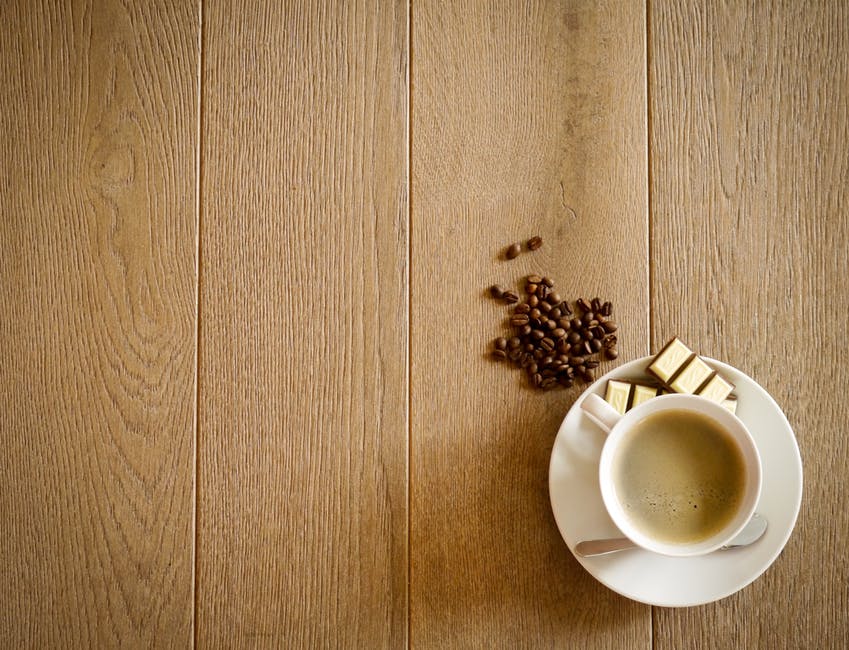 Manila, Philippines
September 19, 2017 2:00am CST
It's been a month and 2 weeks since the last time I posted an entry here. Well, many things have happened and I'm going to tell you guys about that in separate posts. First off, I'm proud to say that I'm now officially COFFEE FREE for 4 months! WOW! I've never really imagined that I'd be able to QUITE drinking Coffee for good! It was very difficult at first! I had withdrawals, frequent headaches, and migraine (and cravings). But my wife consistently supported me and helped me quite Coffee! She told me that "It's only in the mind" that you won't be able to quit it. And I said "you know what? you're right! I started drinking instant coffee when I was 18 years old and got hooked on it since then. From 3 in 1 coffee to Brewed, discovered Starbucks (LOL, the countryside in me) in 2007 when me and my family transferred to Manila from Cavite. Discovered other coffee flavors from latte to espresso, to cappuccino and even Americano! In the beginning of my career as an Online teacher for Koreans way back 2010, I remember that I couldn't even start my day without taking a sip of brewed coffee from McDonald's! I really got addicted to it! Who wouldn't get addicted to their coffee?! Come on! It's cheap! plus, that strong aroma fascinates me! But I've decided that this addiction really has to end. I decided to quit because I'm starting have jitters plus, I'm having a hard time getting a "decent" sleep" I'm not a slave to anything and anyone! Yes, that's my daily motivation (or so-called mantra by adults, lol!) I stopped drinking coffee on May 31, 2017. (Yes, yes, I know, It almost 4 months contrary to the title of this post) In Psychology, they said that in every bad habit that you think that you need to change, there should be a BETTER substitute. So I decided to replace coffee with GREEN TEA! Yes! I know that Teas are NOT caffeine free BUT it contains less caffeine (3.12 mgs )than coffee (40 mg), and in turn, black and green tea has a lot less caffeine than coffee. So if you're looking to reduce your caffeine intake (but not eliminate it completely) green tea is a good choice! Green tea is the healthiest beverage on the planet. It is loaded with antioxidants and nutrients that have powerful effects on the body. In my disclaimer, I'm not totally "caffeine" free BUT rather COFFEE FREE. Free from the addiction and its Slavery! Ever since I quit coffee, I can now sleep soundly and decently. Free from jitters and exhaustion!
8 responses

• Philippines
19 Sep 17
It's good you are coffee free now. If I may ask, what made you decide to stopped drinking coffee? Is it against your health?

• Philippines
19 Sep 17
@mackoy85
I only have my coffee in the morning and I will never have coffee in the afternoon and evening because I will have problem in sleeping if i did it.

• Manila, Philippines
19 Sep 17
@ilocosboy
Once a day is enough



• Ireland
19 Sep 17
@mackoy85
I was off it for 9 years and 6 days and noticed no difference. Then I started drinking double espresso again but I can take it or leave it.

• Ireland
19 Sep 17
@mackoy85
O stopped it because I was sleeping badly but it made no difference to me.

• Hong Kong
19 Sep 17
@mackoy85
It's so nice to hear again from you my friend less the coffee!




• Philippines
19 Sep 17
That`s great, But I hope you don`t secretly drink the decaf coffee?


• Philippines
19 Sep 17
@mackoy85
..That`s great to know! I`m sure your wife will be the most happiest wife in the whole world having a husband who have discipline and health conscious