I was unable to start a discussion for many hours today.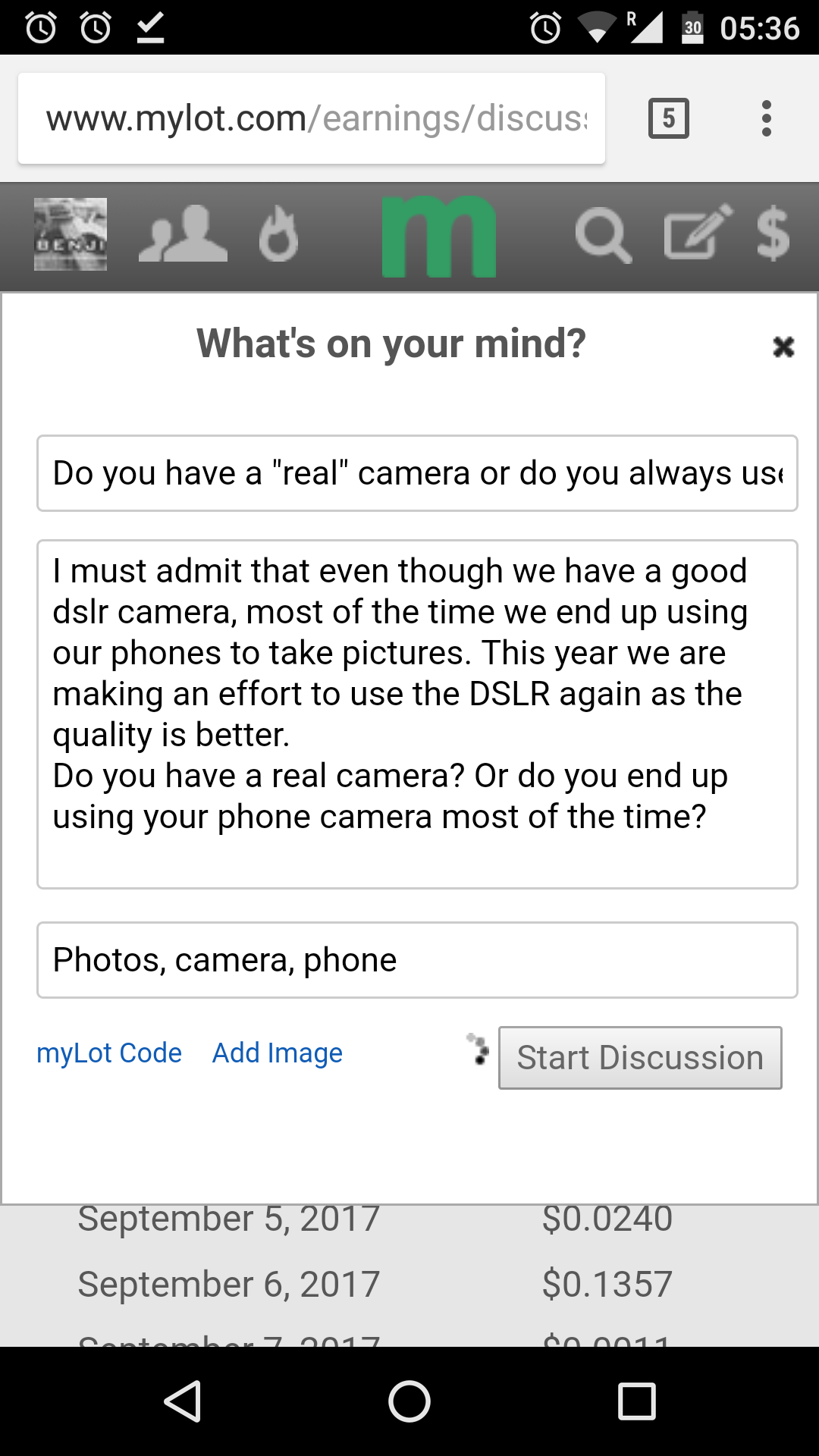 India
September 20, 2017 4:00am CST
When I tried starting a discussion about 12 hours ago it just kept refusing to post. The little wheel that says it is processing the page kept spinning and there was no further progress. Finally just now I managed to start it after multiple tries I wonder if any of you faced a similar issue. I'm attaching a screenshot
5 responses

• Philippines
20 Sep 17
It happens to me sometimes and I thought it was not accepted so tried it again but later I saw it was posted 2 times


• Philippines
20 Sep 17
i always check/refresh the recent discussions if my post was submitted successfully. if not, that's when i try submitting again to avoid double posting.

• United States
20 Sep 17
It happens to many of us, I am on a computer and I usually open another window and copy.paste the discussion there and it normally will post from the second window. I have never used a phone to do stuff, is there any way to copy the discussion and save it somewhere, close the browser, and then start it again and paste the discussion in? Just a thought.

•
18 May
@pitstop
I guess I am not the only one having trouble here. The past two days I went into posts and it took forever for them to open up and then when trying to do notifications and getting errors I was wondering what was going on.

•
21 May
@pitstop
I was told that is was My Lot and not us. It should be good now.


• United States
20 Sep 17
I believe it happened to me only once before.

• United States
20 Sep 17
@pitstop
I am not sure. I have been on here for around 2 weeks. I am still learning about this site.