She is there now.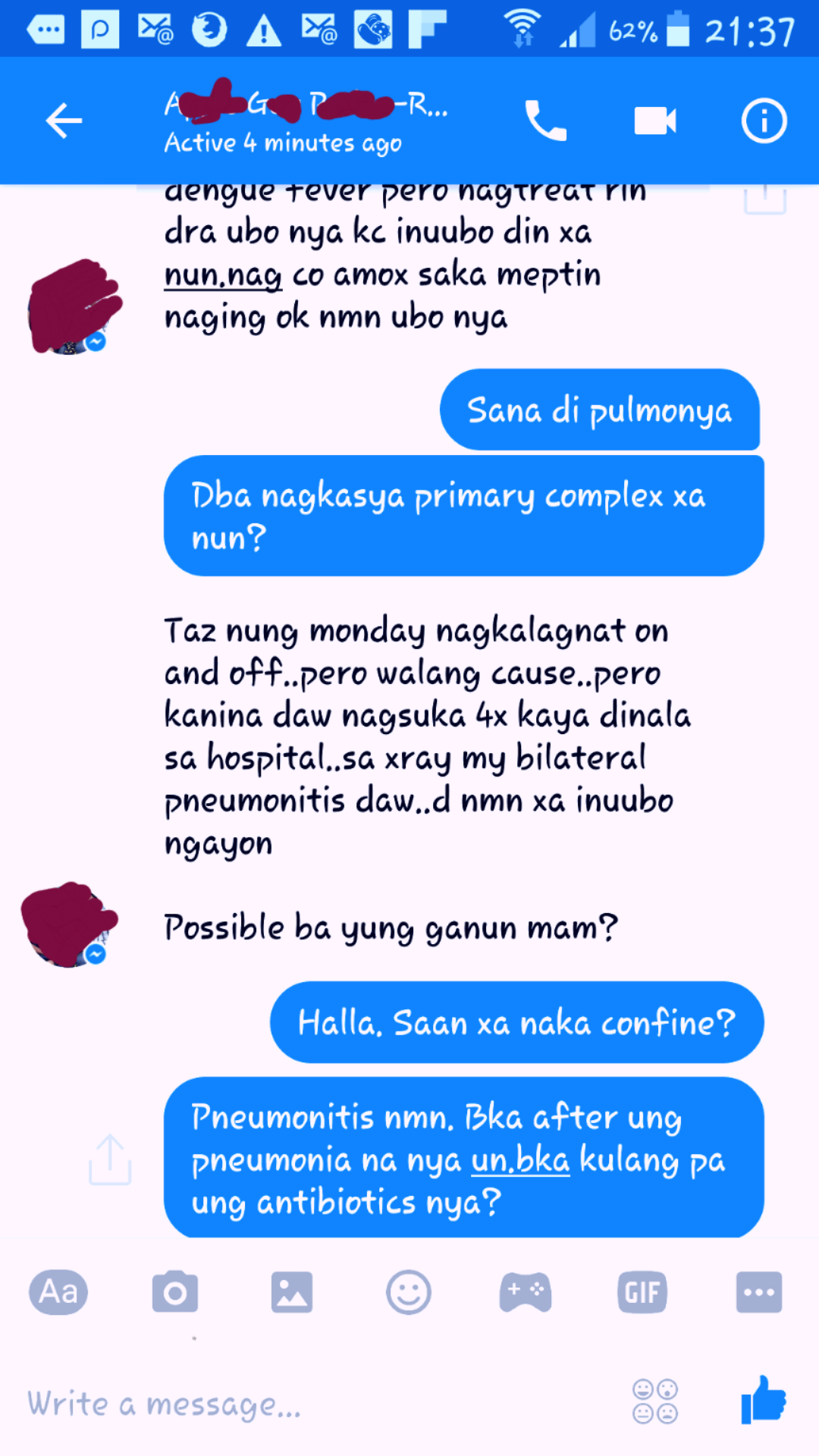 Philippines
September 20, 2017 8:31am CST
I am referring to my colleague Miss AGPR, who left for Oman last week. She left without informing us. I knew she was there already when I messaged her on chat, if where she was on that date. She answered she was in Thailand, stopover, before proceeding to Oman. We had private messages, not in our group chat, because she wanted to air her emotions to me. She was crying. Last night, she mentioned that her oldest daughter was brought back to the hospital because she has bilateral pneumonitis. She is always crying. I told her there is Skype but she said the signal in their town is weak. She is now hoping for the day that she will come home, and that is July next year. I hope her family here will all be healthy and free from illnesses.
9 responses

• Philippines
20 Sep 17
I hope that she is fine and doing good. She will be fine. Tell her to always free intentionally. To use her heart when she pray and believe she will be fine.

• Philippines
22 Sep 17
it is her first tiome to be away from her family. i hope she will endure the homesickness.

• Philippines
23 Sep 17
@ridingbet
I know she will endure. She just needs to be online if she misses her family.

• United States
20 Sep 17
I also hope that her family will be able to return happy and healthy.

• Philippines
22 Sep 17
i wish for that too. i hope her kids and father will get well and better.


• Philippines
22 Sep 17
the perception of some is, they can send money for the welfare of their family. i agree, but then, the emotional bond is broken because physically, they are not together.

• Petaling Jaya, Malaysia
20 Sep 17
Prayers from me hope her family will all be healthy.

• Philippines
22 Sep 17
i hope she will be able to endure being far from her family.

• Petaling Jaya, Malaysia
25 Sep 17


• Philippines
24 Sep 17
yes, and we chat in our group on private messages, and the things she often tells us is, she is already homesick and misses much her kids and family.


• Philippines
22 Sep 17
we chat, and she showed some pictures of her place in Oman, but i believe there is sadness in her, especially when she talks about her kids.

• United States
20 Sep 17
Oh wow, that is a little shocking