Going to visit science center

India
October 6, 2017 2:08am CST
Hey everyone, I am going to visit science center tomorrow....I am gone there so many times ....it contain some physics games, one movie about galaxy and some history about the city..... But this time I am going for a special reason as I read on newspaper that so many local people are making rangoli on the theme Ramayan and that is going to be the longest rangoli of the world....so that is the main reason I thought to go there catcher the pictures for my video as well....
6 responses

• Malaysia
6 Oct
do take a picture of the science centre for us, enjoy the trip

• India
7 Oct
I am definitely going to take so many clips and picture.....



• India
9 Oct
@MALUSE
Okay I will remember that and will do the same ....


• United States
6 Oct
I do not know what rangoli is, but making the longest one has to be something special.

• India
7 Oct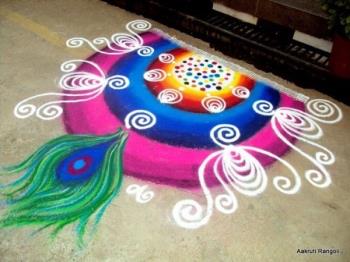 well, Rangoli is kind of painting which we can make on floor with sand and different colors

• India
9 Oct
@Corbin5
Thanks a lot....This is just a example.....and also I am going to make some of these on very special festival....

• India
6 Oct
Longest Rangoli in the world.. wow that's interesting.hope you have a great day

• Japan
6 Oct
I would love to visit the science center, both for science and seeing rangoli. I don't know what it is but it sounds interesting! Please explain some more. Thanks!