Who is afraid of a butterfly?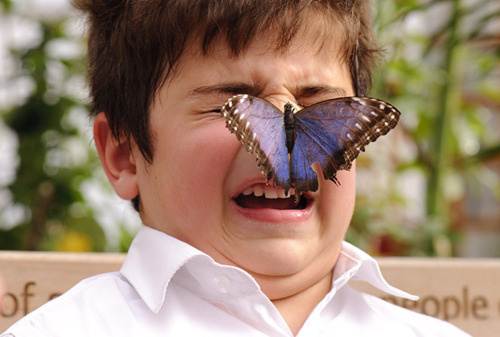 October 10, 2017 12:54pm CST
I thought I'd never meet anyone like that (at least not personally... considering the fact that the only person I "know" who is afraid of butterflies is actress Nicole Kidman, haha). But one of my co-workers said she was afraid of butterflies. How can anyone be afraid of a butterfly? Well... She couldn't explain the reasons to make us understand it, but she said it's a feeling very stranger. Are you afraid of something unusual or relatively "funny" (like the butterfly example)?
5 responses

• Daytona Beach, Florida
10 Oct 17
I am afraid of heights. Very afraid. Hey, thanks for sharing about the butterflies. There is a phobia look at the link.

Lepidopterophobia, the word for fear of butterflies, originates from the Greek word Lepidoptera (the group or class of insects including butterflies, moths, skippers and other winged insects). This

•
10 Oct 17

• Peoria, Arizona
10 Oct 17
I have a friend that has a fear of butterflies. I adore them though.


• India
11 Oct 17
No..i am not afraid of butterflies or spiders or cockroaches. I am afraid of snakes...