Black cats.

United States
October 12, 2017 12:57pm CST
There are people that thinks black cats are bad luck or will bring bad luck to you. This is not true. The people who spread the rumors about black cats being bad luck for other people does not know what they are like. Black cats are just like any other cat, but only black. The only black cat that I had was one of the friendliest cats that I had. Check into the rumors before you pass judgment on the black cat. You might find out that those rumors are not true.
6 responses

• United States
13 Oct
I am allergic to cats so not good for me to be around any for too long. My husband says a lot of people have black cats.

• United States
13 Oct
If I get another cat; I am going to look for another black cat.

• Oxford, England
12 Oct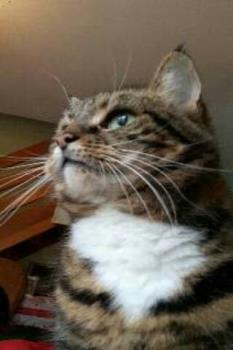 We like watching Cole and Marmalade in our house. Cole seems to be a very black cat. We cats are all beautiful and come in all sorts of colours. We do not bring you luck, but if you are nice, we will bring you toads and birds and mice and sleep on your best furniture.

• Los Angeles, California
12 Oct
The best cat we ever had was a black one.

• Canada
13 Oct
I've always liked cats, of all colors including black. My daughter has a black one who is a love....

• Philippines
13 Oct
I used to believe that but not anymore, they're just no different from any cats out there.