How Many People Remeber The Great Depression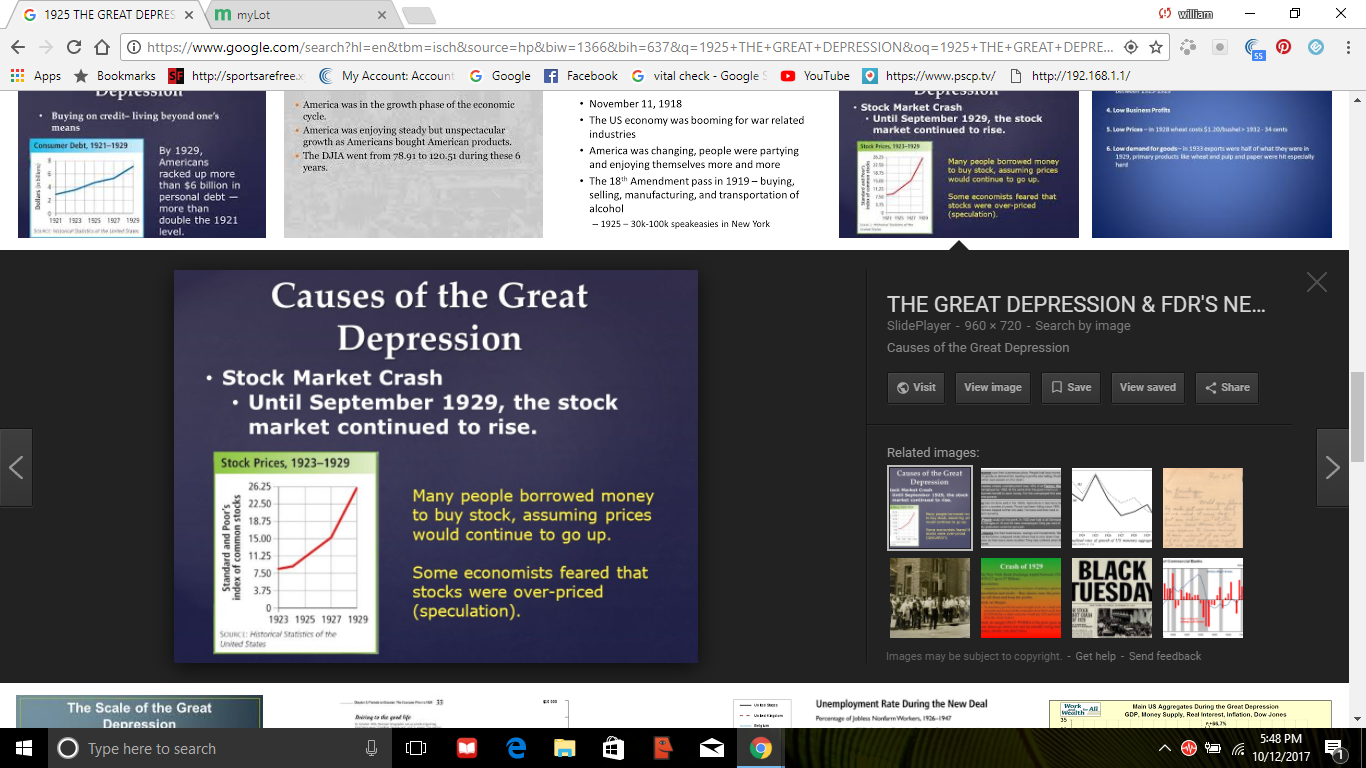 Havre De Grace, Maryland
October 12, 2017 4:52pm CST
I remember reading about the great depression and they call what we have been going threw the great depression of the modern day.I am not sure how much of that is true because I dont think the most of people my age which is folk in the 40s and 50s could do without the stuff we are accustomed to like tv phones computers and cars. That is what people in the 1925 had to deal with not sure if i could deal how about you.
3 responses

•
26 Jan
1925 is before my time. I was born in 1950 so I would not remember the great depression then.

• Havre De Grace, Maryland
26 Jan
It was before my time but my grand father keep circulars and new clipping it was so interesting in reading about the struggles. I wander was it hard to live without stuff when you never had it or is it easier in todays work living without stuff when you had it and lost it

•
26 Jan
@William21001
That is nice that your grandfather showed you clippings.

• United States
12 Oct 17
I live in the Great Depression in the year of 1930 and remember this very well.That I have spoke here about it.

• Havre De Grace, Maryland
12 Oct 17
They call this the great depression of this day and age do you thing this compares to the day of old great depression.I dont from the story ive heard.