dog whisper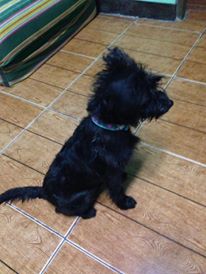 Philippines
October 16, 2017 2:44pm CST
my dog odie always staring at the door and keep barking. I wonder what he staring at and makes him mad. there's no one out there in the terrace but he keep barking and sometimes he runs away and looks scared. and sometimes he doing that at the middle of the night.
10 responses

•
17 Oct 17
Maybe he sees spirits. I don't believe in mediums but I believe in Ghost and dogs have that sixth sense at leAst I believe they do.

• Philippines
17 Oct 17
I think I heard something like that too before. My mother told me that if a dog made a high tone sound like Wooooo..on night time..It means that they see a ghost roaming around the area


• Philippines
17 Oct 17

•
17 Oct 17
@Shortail
lol it is close to Halloween maybe your dog's trying to scare you.


• Philippines
16 Oct 17
Maybe, There`s squirrel running around your terrace



• Philippines
16 Oct 17
@MALUSE
Philippines, actually I'm still waiting for the email confirmation, I re send the email verification but still no response, I don't know if I'm qualified to join here so I can fill all the form. how long should i wait for the email verification sir? or it's ok without the verification?


• United States
16 Oct 17
He does hear something.Any kind of noise can set him off.Ms.Ruby does the same

• United States
16 Oct 17


• Philippines
17 Oct 17
odie is so cute and so tiny. what breed is he? how old is he? what does he like to eat?

• Philippines
16 Oct 17
There is something outside. Your dog barking is his way of warning you, that something is out there. Better check it out. Dog"s sense is many times stronger than man's.Dogs can hear a thousand decibels louder than man. Dogs can smell someone from a hundred yards. So, beware.

•
17 Oct 17
Dogs really do that sometimes, it doesnt mean that they always see something that you cant, but it may be they can feel something moved or walked thru that certain place and cant see who did it so they bark to protect their master or get thei attention.


• Canada
16 Oct 17
It could be a squirrel or something like that or even the rustling of leaves.

• Philippines
16 Oct 17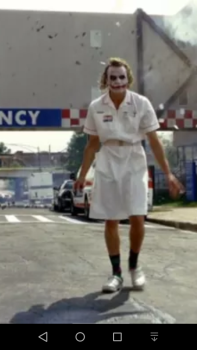 maybe he sees the l hahha you know what I mean ray-an! his senses are wide awake then ours..and Halloween is coning!!!! wahahhaha!!