Would you like to live forever?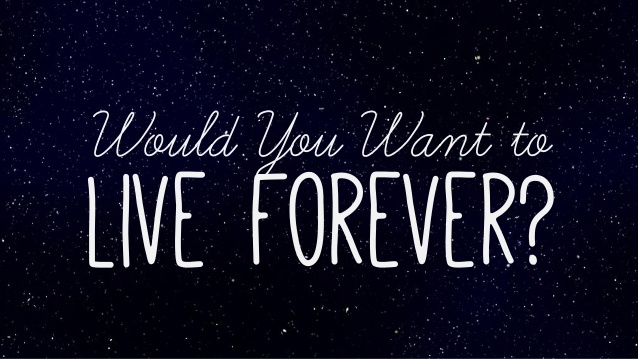 October 16, 2017 4:37pm CST
At first sight, living forever may seem incredible, but... It's something really as incredible as we imagine? See all the people we like going away from this world and we getting to meet other strangers and end up caring about them to see them have the same fate? Not to mention many other sad situations...

No thanks.

How about you?
4 responses

•
20 Dec
If others could join me that I want to be with and my animals then I guess I would want to live forever.

• Canada
18 Oct 17
I don't like to live forever, but want to live a quality life. What about you?


• Philippines
17 Oct 17
That would be nice. But I guess right now only JESUS can only provide that as a gift. If we live following the footsteps of JESUS, Jesus might give as an eternal life in heaven. Another option perhaps in the very far distance future when our technologies are too advanced aging can be solved.