Are you a annoying / boring person?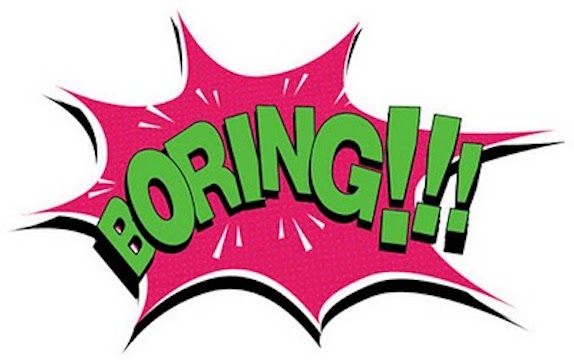 October 16, 2017 10:39pm CST
If you could look at yourself with the eyes of other people... Would you say that you are -
in the broadest sense of the word
- a
annoying
/
boring
person? Be honest, right?

I would be a little bit annoying / boring with all the issue of organization / cleanliness (I'm just very critical with that

).
9 responses

•
17 Oct 17
I'm a homebody some would call that boring, my daughter said I was cool. atleast that's what think she's saying.


• Wausau, Wisconsin
17 Oct 17
I can be if I want to lol

•
31 Jan
I do not believe I am boring. I believe I am a honest straight forward person that says what I feel. I can also be annoying probably too.

• Philippines
29 Jan
many extrovert type of people hated me they say i look boring and hard to get along. they say i always look angry they dont understand that this is my real face and im not angry with them they kept on judging me. but people who knows me said that im kind and funny sometimes

• Edgewood, Maryland
30 Oct
im kinda of boring i hit that age were i dont do much but i do enough to make me satisfy

• United States
19 Oct 17
I think it is all about personal perspective. Who cares if other people think you are boring! Maybe you're secretly a freak behind closed doors. You go skydiving on the weekends. You stay up late making secret naughty Videos. What you see of a person on the outside.. isn't always what they are when the doors are locked and the lights are out!!! :D Besides... I think the people that HAVE to be constantly engaged in non-stop gossip, going out, texting round the clock are secretly afraid to be alone. To learn to be happy. Alone with themselves.

• Canada
18 Oct 17
I am a jolly person and love to have jokes with friends. What is your nature, by the way?


• Havre De Grace, Maryland
17 Oct 17
some people might say im kinda of boring because i dont run around like i used to in the past im content setting home