Who Gave You These Things?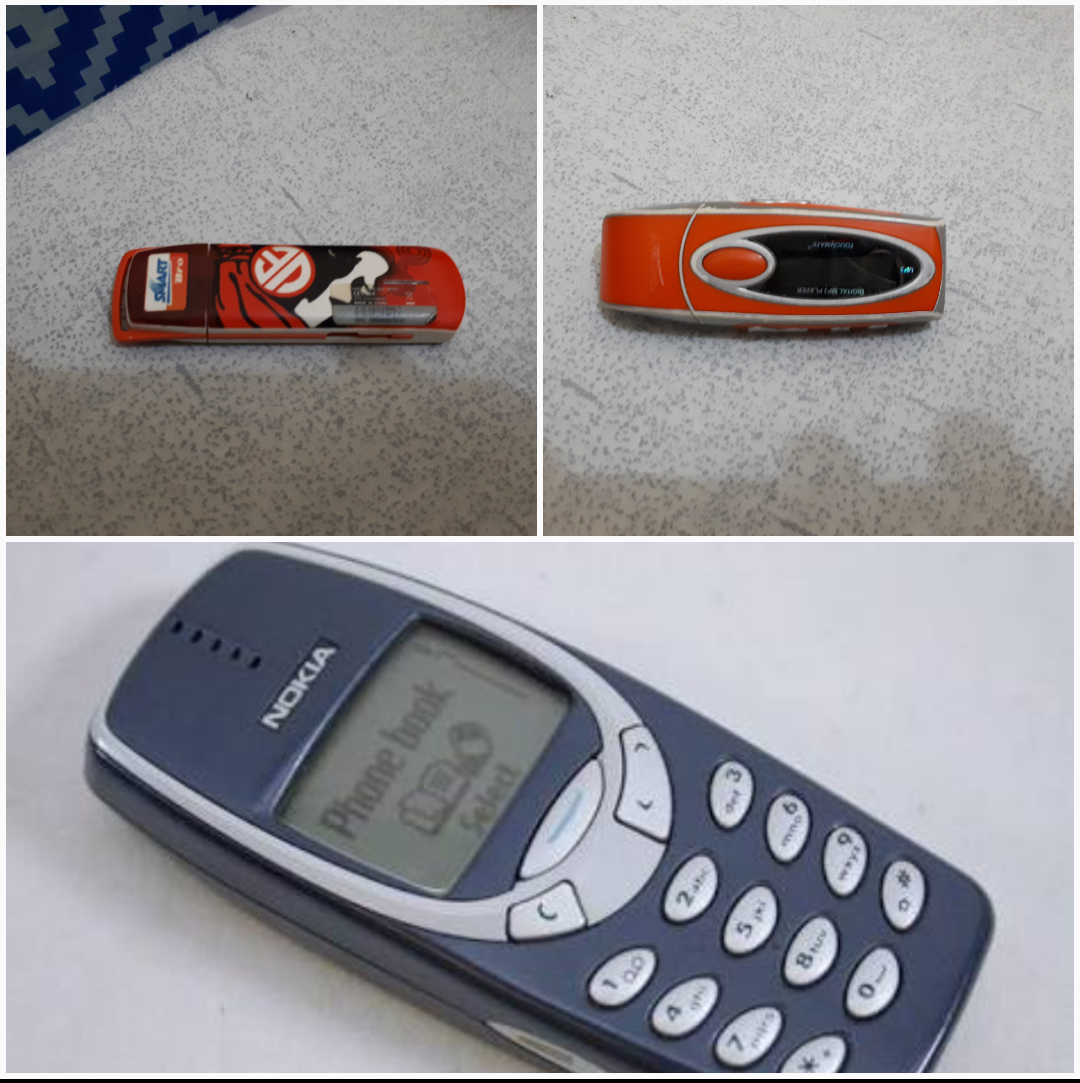 Philippines
October 18, 2017 5:54pm CST
I'm just cleaning my things when I saw these valuable and very important things in my drawer. Its very valuable because these are my first ever things I had. My first MP3 - I had this 15 years ago. My older sister gave me this. Its battery operated MP3 with 1gb storage. My first internet plug- I had this 10 years ago. That's the only way to have an internet in our place that time. Its a Usb type. I bought it from my savings. Not so expensive yet memorable to me. My first cellphone- Its 3310. I had this 17 years ago. My older sister bought me this. Wow the feeling of having first cellphone is heaven. So generally its my older sister who gave those things I mentioned. I am very thankful to her. How about you guys? Do you still remember the first things you had? photo is mine
8 responses

• Guangdong, China
19 Oct
I have several old cellphones, they still could be used as normal.

• Philippines
19 Oct
Old cellphones are durable compared brand nowadays. Those things I mentioned are all working.

• Guangdong, China
19 Oct
@cttolledo
how do you deal with these old cellphones?

• Philippines
19 Oct
@Behindtheguitarbar
I just keep it. If anyone from my family members who need temporary or emergency phone I offered it to them with condition - to return it to me if they're done using it. But I usually donate or give to my family members those personally bought cellphones or gadgets . What I really wanted to keep are those gifts.


• Philippines
19 Oct
Oh wow. You are a person who values things. I'm sure you value people in your life as well.


• Philippines
19 Oct
Ohh !! you can read my personality. Yes ! your are right! I give value to everything - could it be things or person. I am a keeper.

• Philippines
19 Oct

• Philippines
19 Oct
@rachz_kisses
I hope so.. I haven't asked them if they lucky to have me.. well thanks for giving me an idea.. I have mission to ask them in a discreet way.

•
19 Oct
Aww so memorable thing. specially Nokia 3310. its was my first phone which is used that time. i have lots of memorable things which are still with me since my child hood.. i will share very soon here.

• Philippines
19 Oct
We will wait for that. I am excited to know other's memorable things

•
19 Oct
@cttolledo
I keep all the things in my home country. Next month i am going on vacations then share

• Waikoloa, Hawaii
19 Oct
i have the blue one before good thing is that phone still working??

• Philippines
19 Oct
Yeah but the battery is not in good condition already. I cannot find battery for that unit, phase out already.

• Roseburg, Oregon
19 Oct
I remember my first desk computer and first lap top.

• Philippines
19 Oct
Did you buy those? or someone gave it to you like mine


• Philippines
19 Oct
Indeed. That's why I want to keep them.. I have a lot of memories with those things. How about you? did you still remember your first gadget?

• Philippines
19 Oct
yes I will always the things that I had during my early years

• India
19 Oct
Yes, that was our first cell phone too. It was very precious