My daughter's ex is stalking her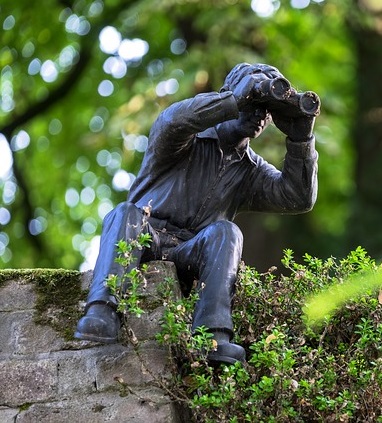 Gloucester City, New Jersey
October 18, 2017 10:40pm CST
I'm sitting here in the dark after sneaking my daughter in the back door because he's on our front porch refusing to leave. He keeps knocking hoping she'll be willing to talk with him. He refuses to accept that she's tired of his trying to control her and his immaturity. She has repeatedly told him to not come around. This is the second time this week that he's shown up and she couldn't get to the house because he was waiting for her. Yes, we could call the police, but the goal of our local government is to rid itself of renters. They don't get that their attitudes are what keeps people from wanting to buy here and live here. Our neighbor tried multiple times to have us evicted by the city last year by calling the police saying there was domestic violence happening. It wasn't. But, because there had been three phone calls, we were told that one more would cost us our certificate of occupancy - this despite the fact that the city doesn't own the property. Our landlord does. So we're trapped by a city that hates having people who rent living in town. My guy friend refused to help the other night because he didn't want to be involved because he'd have to report to his bosses that he was involved in a legal situation. It's HIS parents' property, but he won't defend it. All because he works for Homeland Security. He's been trained in law enforcement and won't do anything. The coward. So, I'm just sitting here wishing I could turn off the front porch light, but that would alert him that I'm up and downstairs. All the other lights are out to try to convince him we went to bed. His last effort he tried to pretend his battery was dead and he needed my daughter to help him jump his car. Well, by morning he was gone without any jump. Just another one of his acts to try to trap her. I just don't know what to do to put the fear of God in him. Nor does she.
6 responses

• United States
19 Oct 17
This is different than your neighbors calling on you. YOUD be calling on someone else. Its totally different and woulsnt be used against you. Least it shoulsnt. Hooe you get a restraining order on him.

• United States
19 Oct 17
@jerzgirl
still. Her safety is number one so id call

• Gloucester City, New Jersey
20 Oct 17
@Courtlynn
He showed up again tonight. She sent him a text telling him no one would open the door. He supposedly left, but we shall see. This time, at least, she was home a while before he appeared. If he comes back tomorrow, I'll see what I can do about having her agree to let me call. Tonight he was telling her someone was egging her car and throwing things at it. Either he's doing it or it's yet another lie to get her to go outside. She has the texts to show police if something did happen, but she wasn't about to go out while he was there.


• United States
22 Oct 17
You need to call the police and get an order or protection. They will pick him up if he violates it and might even make him get a mental evaluation.

• Gloucester City, New Jersey
22 Oct 17
Well, we did finally call the police last night. He's certifiable. He really is. You'd see it, too, if I posted pics of the incessant obsessive text messages he sent yesterday. But, when he started throwing things at her bedroom windows, we had to call. He was risking too much at that point.

• Gloucester City, New Jersey
22 Oct 17
I'm going to try to get a restraining order to cover both of us since I'm also being bothered by him. She can't risk taking time off to go to court, but I'm home all day every day. So, I will have to see if it can be done. The protective order is if he threatens or has done physical harm and so far, he hasn't.



• Roseburg, Oregon
19 Oct 17
Maybe he will get tired of coming over on his own. You can only hope.