Devotees keep Kulo Mombati before Goddess Laxmi.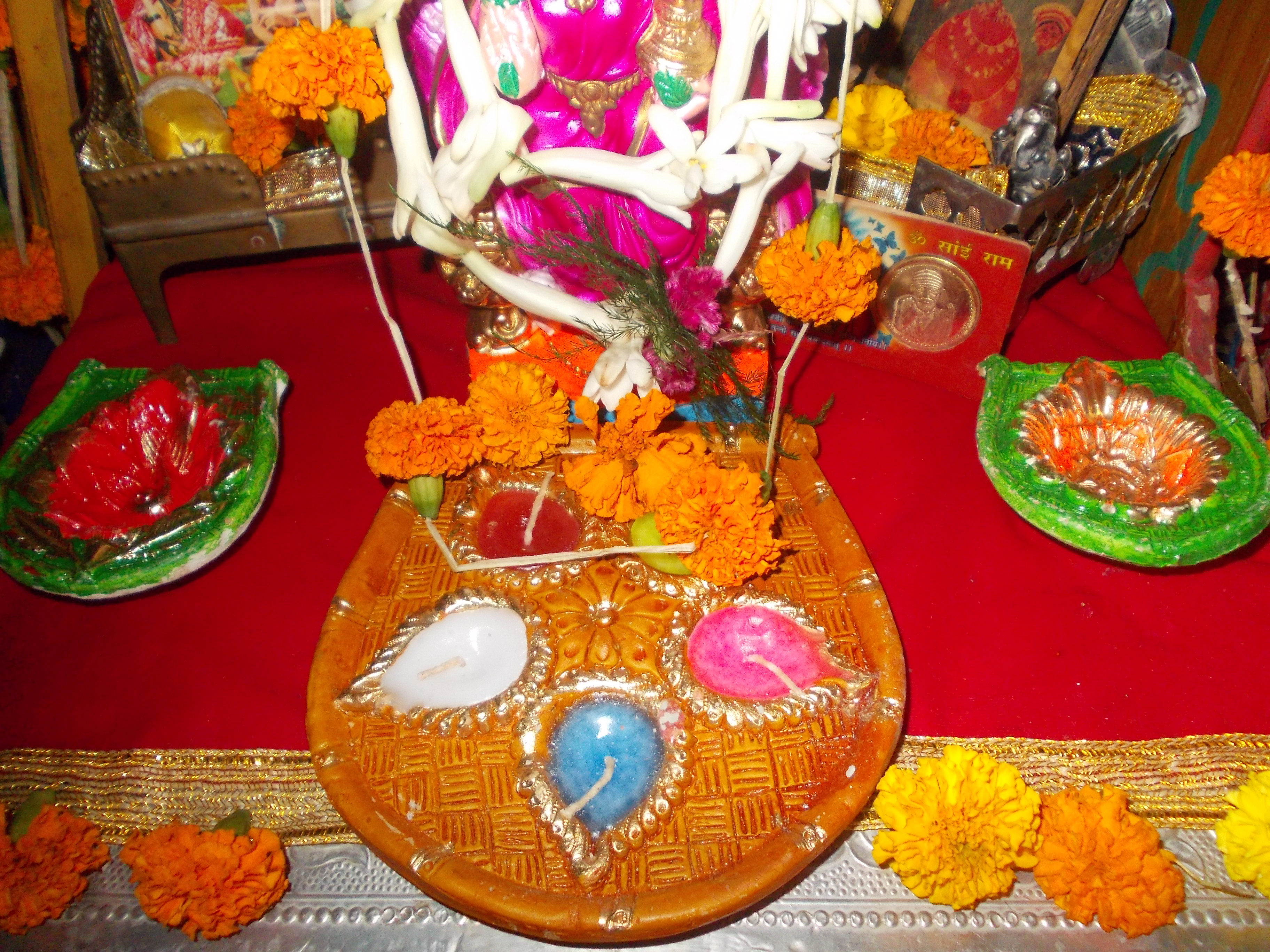 October 19, 2017 2:06am CST
Hindus have Laxmipuja on the 3rd day of Diwali. They keep Kulo Mombati or Kulo Candle before Goddess Laxmi. They are lit at the time of puja. It is a kind of panchamombati meaning 5 candles together created in the shape of Kulo. It is the way Goddess Laxmi is embraced in the house. She is the Goddess of wealth and prosperity. The house looks beautiful with Kulo Pradip and Kulo Mombati.
1 response