Wonderful Day Spent Outside Organizing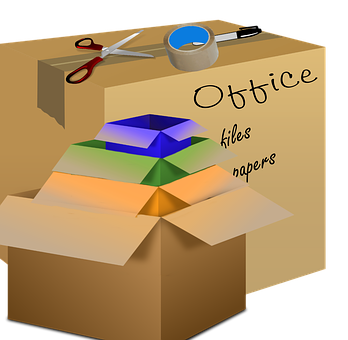 United States
October 26, 2017 8:18am CST
Yesterday I spent a few hours sorting a whole bunch of household, craft, and pictures into keep, give to the girls, sell at a yard sell, and throw away piles. By the time I finished emptying all but four totes I was so ready to leave but so proud of all I had accomplished. I was so tired I couldn't even eat lunch. We ended up saving all of the photos, of course. I only looked into that totes at the top and found photos of my father years ago when he was going to the University of Florida. I had 5 totes of craft items that were still in terrific shape so I set them aside for a friend who has just started an online craft shop. I was happy there was so many things that did not get destroyed by hurricane Irma. By the time we were finished I ended up with 5 totes to sell at a yard sale, 1 totes of things to give to my girls, and we ended up taking 9 large garbage bags of stuff that needed to be disposed of. I am so glad it is almost over, all the sorting and such. It was a beautiful day to be out side and working.
9 responses

• El Paso, Texas
26 Oct 17
I'm glad Irma didn't destroy too much. Hopefully you'll get a good return at the yard sale. Organizing isn't my strong suit but reading this and other similar discussions by people doing the same thing makes me feel I should give it a try.

• United States
27 Oct 17
Irma destroyed over half of the things that were stored in that little building. I am glad to be finished with cleaning up after her. I have never been a good organizer but once I really tried it I found it was easier than I thought.

• El Paso, Texas
27 Oct 17
I'm sorry some of your things were destroyed. But that must be a good feeling to get things organized and ready to go where ever
@HazySue



• Philippines
26 Oct 17
Wow! What a productive day to you there! I`m sure you`ll have a great grand garage sale!



• Philippines
27 Oct 17
@HazySue
Wow! That`s great! Good luck and more sales for you!



• United States
26 Oct 17
That sounds like a very product day! I'm glad your getting some order after that hurricane.


• Lenox, Georgia
26 Oct 17
It sounds like you got a whole lot done! You definitely deserve a relaxing day today. =)

• Pamplona, Spain
1 Nov 17
Hope you get some good sales and that it will be a nice day to sell them all.

• Pamplona, Spain
2 Nov 17
@HazySue
See if you can sell them all good luck.

• Mombasa, Kenya
1 Nov 17
I should do this soon, congrats

• United States
26 Oct 17
I wonder how you got all that stuff to the point of needing to do all that work. good thing it's getting sorted out. Now have a nice lunch.