Follow up to The Devil's Holiday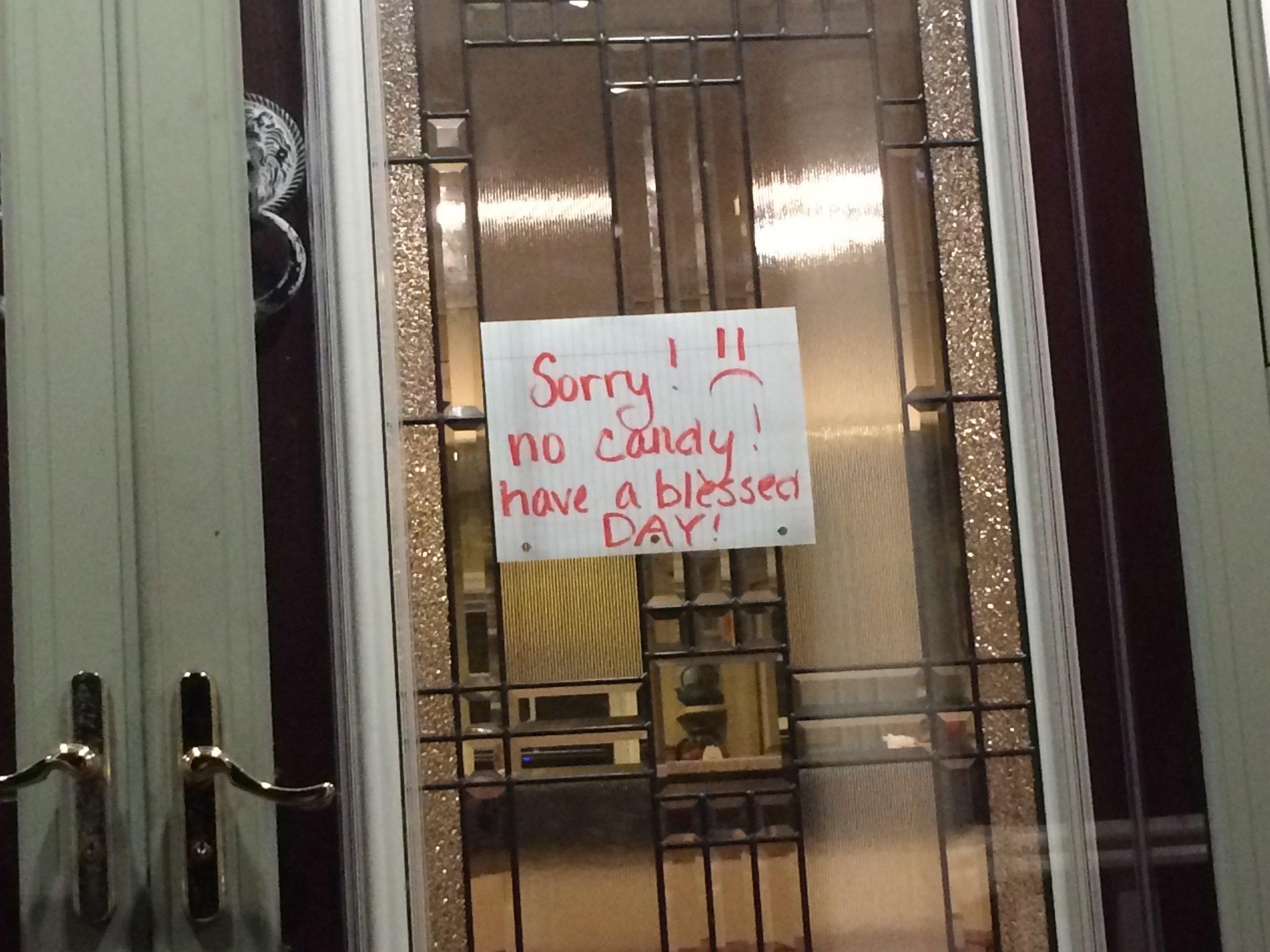 United States
October 31, 2017 6:46am CST
The neighbors got home last night while kids were still trick or treating. Sure enough, they put a sign on the door saying that they didn't have any candy to deter anyone from knocking on their door. They don't participate in Halloween because they believe it is the Devil's holiday.

9 responses

• Los Angeles, California
31 Oct 17
So according to them, Hades is party central tonight and Satan has his party hat on knocking back brewskies and shaking a leg to Black Sabbath.

• United States
31 Oct 17
That is good for them. I don't put up a not but I don't participate either. It's a good way to keep people off your door. After while that rining and banging gets to you.


• Oxford, England
31 Oct 17
i am with your neighbours on this one. No way will I ever celebrate halloween.

• Oxford, England
31 Oct 17
@NJChicaa
As a Christian Minister it is not really a think I can do. I just cook pumkins for pumkin soup seeing as they are cheap!

• Denver, Colorado
3 Nov 17
Let me guess. Do they cherry pick The Bible?

• United States
31 Oct 17
To each his own I guess. Do the kids in your neighborhood accept that these people won't give out candy or do they egg their house?

• Italy
31 Oct 17
I thought they were going to write "we don't celebrate satanic holidays, go away, dirty Pagans". They decided to be polite, at least.

I would still knock if I had a "trick" ready, no sign could stop me.


• Waikoloa, Hawaii
31 Oct 17
happy hollowen and nice photo