We went, it was worth it.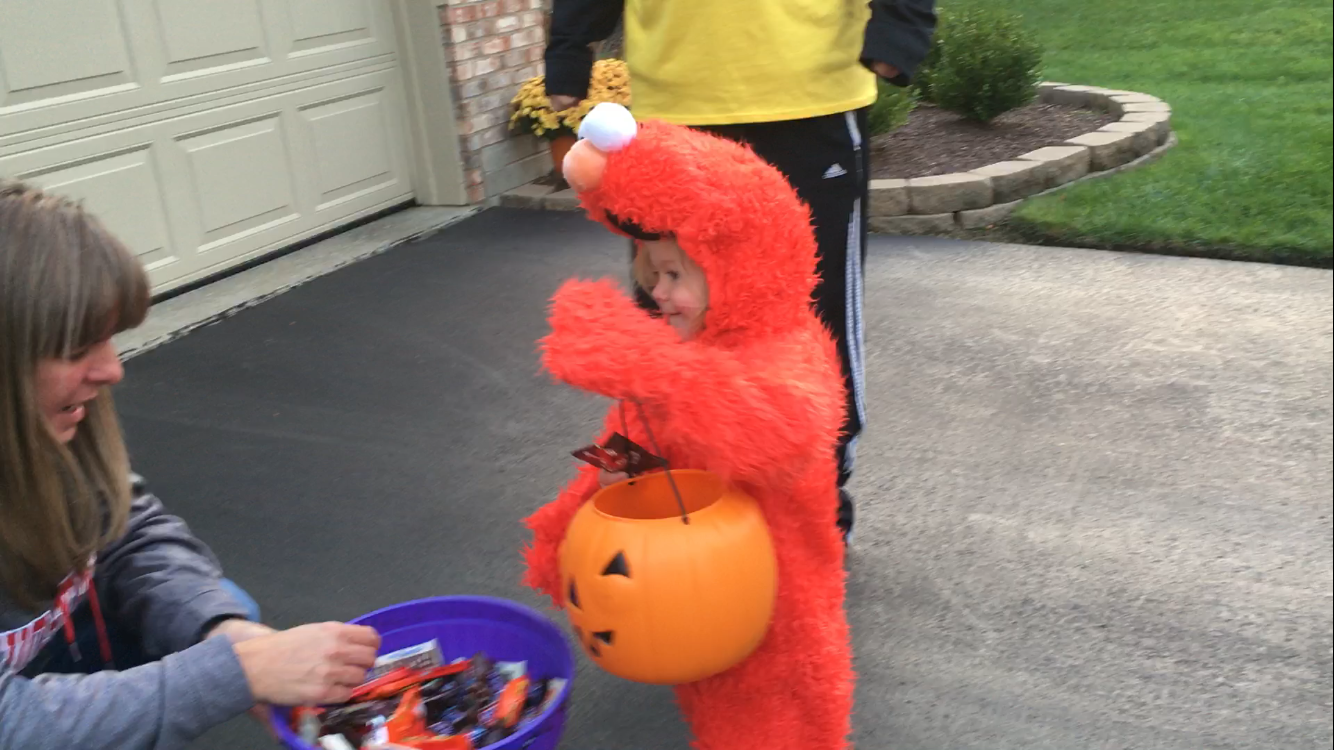 October 31, 2017 9:39pm CST
So her fever broke around 3:00 and she was bouncing off the walls crazy. We decided to go for trick or treat and it was worth it. She had such a good time. It's awesome to be making new memories in or new house and starting new traditions. We only went out for a it a half hour or so but she was so proud of her Elmo costume. She crashed hard just now at bedtime but I'm glad we decided to go :)
8 responses

• United States
1 Nov 17
Glad she had a good time.

• United States
1 Nov 17
I hope she feels a lot better now. I love costume, it looks so cute! I used to watch Elmo's World all the time when I was younger! She makes an adorable Elmo, and I'm glad to hear she had fun! That's what matters. :)

• Hyderabad, India
1 Nov 17
Nice about that. Had a nice time in the new following the new traditions. How was your last year's?

•
1 Nov 17
For the past 10 years we've got trick or treating with the little guys I work with But since they are 12 and 9 and quickly outgrowing trick or treat we decided it was time to make new traditions this year.

• United States
1 Nov 17
Cool, glad she felt better and was able to get out for a bit.


• Philippines
1 Nov 17
Sounds like a great time! Little Elmo sure had fun!

• China
1 Nov 17
How cute she is,wearing a costume,I know this character,it's from Sesame street

• Roseburg, Oregon
1 Nov 17
Going and her getting candy and having some fun makes it all worth it.