Gratitude Challenge Day #942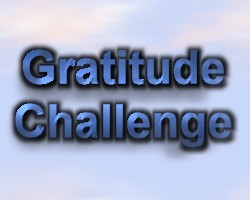 United States
November 15, 2017 11:08pm CST
Hey there, everyone. I'm going to post the Gratitude Challenge now instead of waiting another few hours. I may be posting the usual "Goodnight Post" so let's get this one posted first. Here is my little gratitude list for Wed., Nov. 15th….. 1. I'm grateful to have work to do. I can't really say it's been a slow day. 2. I'm also grateful to have chatted with a few friends today. 3. Mom and I caught The Muppet Christmas Carol on HBO today. 4. Two words: Doggie cuddles. 5. The studio where the guys were recording spilled the beans… New Kids On The Block are going to be releasing a Christmas single. :) Welp, that's it for this post. I may be back for another one, but either way… have a good night. :) Photo Credit: I made this graphic using PhotoImpact 6.
4 responses

• Green Bay, Wisconsin
17 Nov 17
I know you're happy and will be chomping on the bit for that single to come out. I'm glad you had a good day.

• Green Bay, Wisconsin
22 Nov 17
@tammys85
I don't blame you for not spending the money to join a fan club.


• United States
16 Nov 17

• Malaysia
18 Nov 17
That is definitely a lot of nice things to be grateful for. Have a good night!

• United States
16 Nov 17
That is good I am glad for a few things on your list.