What can I say, it was close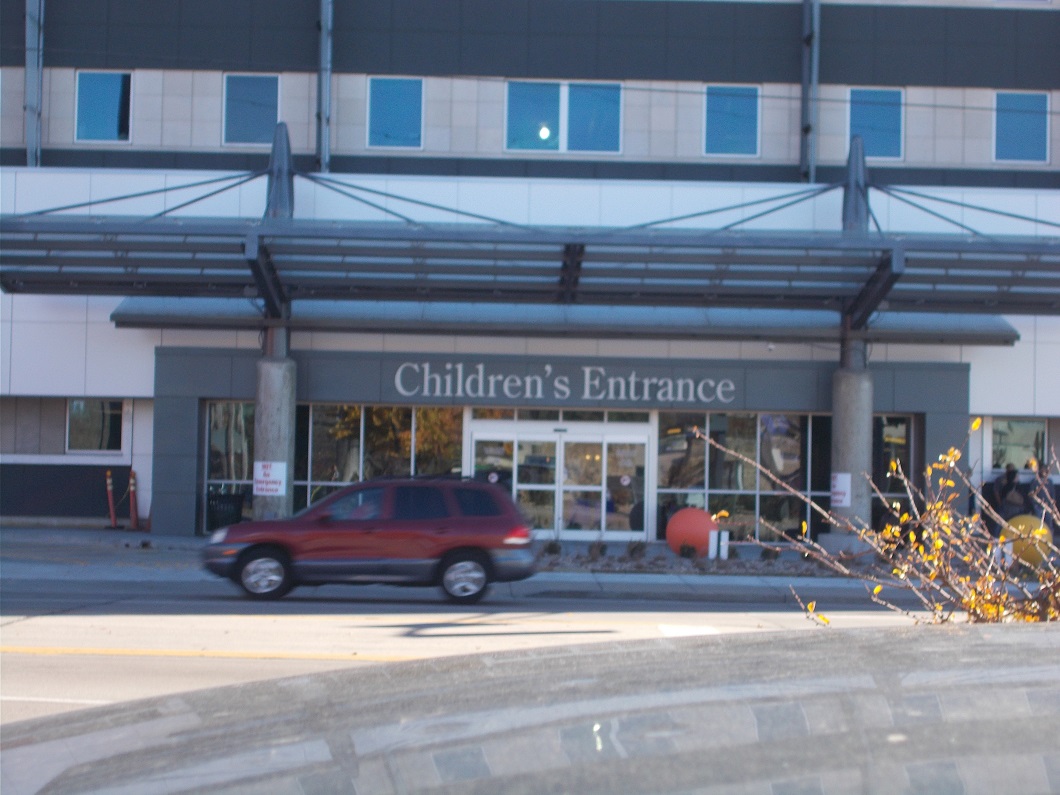 United States
November 17, 2017 6:31am CST
Hubby was taken to Wesley Medical Center through a special walkway that connects it to the Heart Clinic, on the third floor. I moved my car to other parking, and we used this entrance, the Children's Entrance to come and go. It was really simple. The manager of the cardiac unit showed me around. I went in this door that is pictured, and through the Children's Admission area to the first elevators on my left. Up I went to the third floor, and made a left as I left the elevator. Hubby was in a room right there. Reverse the procedure for dismissal. I love the child centered area in the hospital as it makes things less scary and clinical feeling. Medicine has come a long way through the years and I am thankful.
10 responses

• Jacksonville, Florida
17 Nov
I'm glad it was simple and I agree the children's area does make it seem less scary.

• United States
18 Nov
Years ago my daughter had to have some surgery at a different hospital, and the children's section was lovely then as well.

• Philippines
17 Nov
Yes I agree with you



• United States
18 Nov
Yes, not so scary at all.

• Bunbury, Australia
18 Nov
We took my sister to a day surgery centre the other day. We'd been there before but later we were taken this and that to get to the room where she was recovering. Luckily when we left there were plenty of signs showing us which way to go to get out again. I had visions of being lost in there forever.

• United States
18 Nov
Yes, this campus of this hospital covers more than a city block. I also found it nice that there was an easy way to get from the clinic to the hospital for surgery.

• United States
17 Nov
I have been to a few hospitals that had those long connecting walkways. I assume they had didn't buildings and instead of demolishing and starting over they decided to connect them. Some go across across roads so cars can pass under.

• United States
18 Nov
This one does. The clinic has several specialties that do not always require the hospital, but when a hospital is needed it is good that it is connected. I trained in a nursing home once that had tunnels to a nearby hospital, across the parking lot. It was mostly for dialysis patients and for psychiatric patients who might need the hospitatl.


• United States
18 Nov
We only do what we know best, but yes, even twenty years ago Bob would not be doing so well.

• United States
17 Nov
That is very nice to know. Hope you had a good ride home.

• United States
18 Nov
It was good to have him along.

• East Tawas, Michigan
21 Nov
Yes, modern medicine has come a million miles, in the past ten years. I hope your husband is doing good.

• United States
22 Nov
Hubby is doing well, beginning to be bored with taking it easy.

• East Tawas, Michigan
22 Nov
@GardenGerty
Sitting around doing next to nothing, is hard on those who love to keep busy!


• United States
18 Nov
It really helps relax the children and the nervous parents.

• United States
19 Nov
@GardenGerty
I know it did us, we were so enthralled with the animals we were surprised when Eric was called, seemed only a minute had gone by.

• United States
17 Nov
Sounds simple and nice view when in a hospital

• United States
18 Nov
I felt very daunted until the manager explained it to me. He spent a lot of time over at the clinic visiting with us because our procedure was delayed by so many hours, wanting us to feel reassured and not be mad.

• United States
18 Nov

• Alicante, Spain
19 Nov
I'm glad someone helped you with directions ... sometimes there are sssooo many rooms and corridors....


• United States
19 Nov
This entrance was really unique and I could find it easily and not get turned around. I actually parked across the street in a McDonald's Parking lot. I was determined not to get lost.