Happy to Pay for Thursday's Crowd, Part 3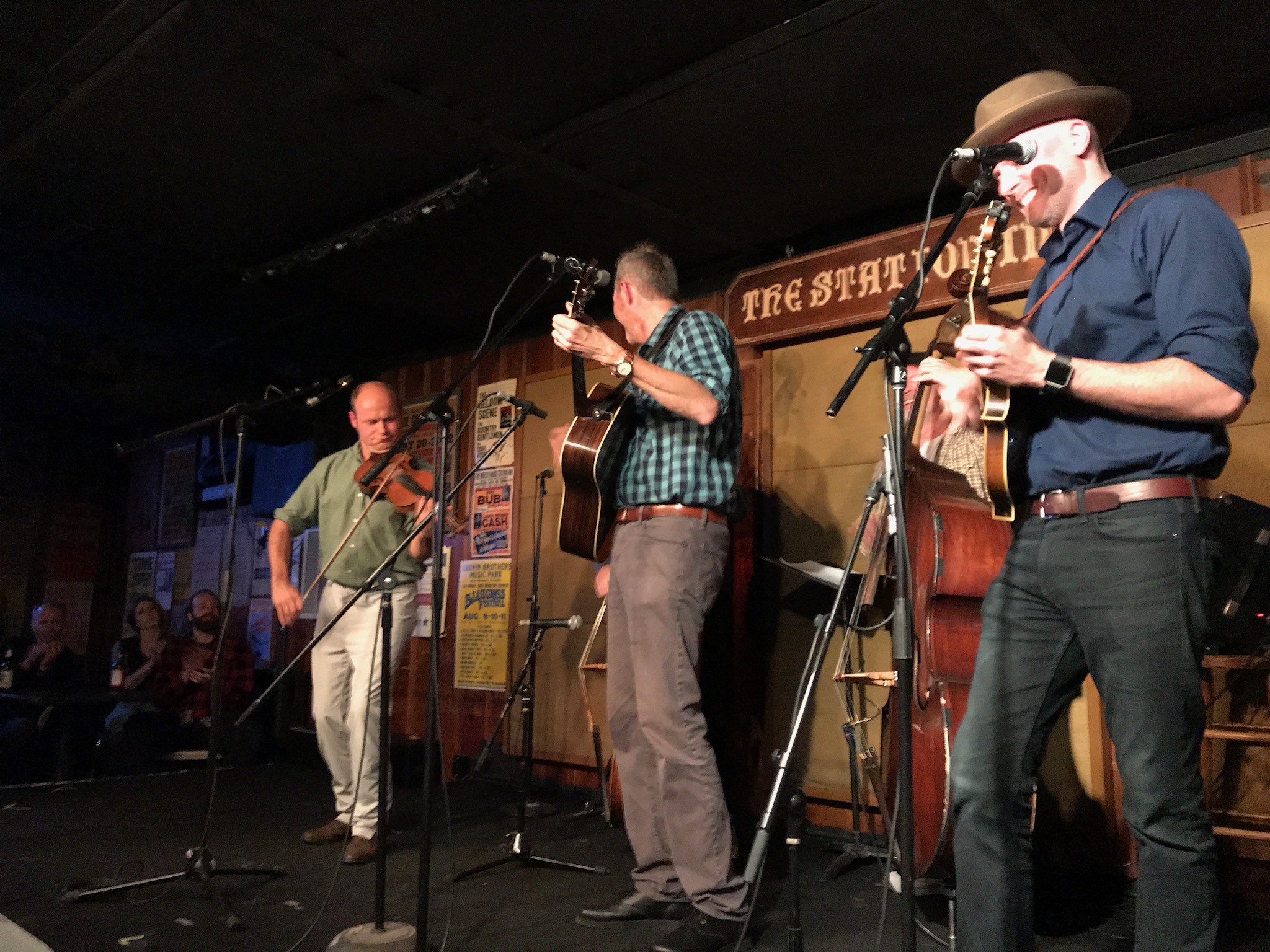 United States
November 18, 2017 11:35am CST
The curtain came down on Robbie Fulks' 2017 touring at the Station Inn in Nashville last night. For the third time this year he had some energy that he didn't use on the Thursday night audience. Unlike the other two times, however, I was actually
at
the Thursday night show. Robbie made mention of them woman in the front row who was stone-faced through most of the show. (She was sitting next to me, and she didn't appear any too happy to be present...so
why
she was there, let alone three feet away from Fulks, is beyond me.)
"You
folks are laughing at the funny songs and listening to the serious songs. She was just sitting there. And I thought, I wouldn't want to do a show that would please
her.
" No kidding! And no problem, either. The annual "Robbie Fulks and Friends" show at the Station Inn, the legendary bluegrass club (that sort of looks like Bugs Bunny's rabbit hole after he fought the people who wanted to build a highway over it, with all of the trendy/hipster places surrounding this 40-plus-year-old single story building), was a blast. Fulks had a great time, deviating from the set list for a few classic country songs (including one of my all-time favorites, Bobby Helms' "Fraulein"), and jokingly chiding his stellar musicians for
not
knowing the classic Joe Carson song that Willie Nelson wrote, "I Gotta Get Drunk (And I Shore Do Dread It)." At the end he asked for requests. Someone called for "Uncle Pen," which he did with a reference to a peculiar Nashville phenomenon dealing with phallic-shaped cakes (no accounting for taste, is there?). Others called for his songs, then he said, "Well, if there are no
good
requests," he closed with "Let's Kill Saturday Night," the first time this week I got to see him do that. Robbie is playing with the Flat Five in Chicago next month. I have tickets for it, but in December trips to Chicago are heavily regulated by weather. I hope I get to go (I told him that would make it the "Sharp Six" instead of the "Flat Five"

). Regardless, Robbie's provided another year of some memorable concerts for me. Thanks, as always. It's always worth it.
4 responses

• United States
18 Nov
I hope you get to Chicago too. Weather in December for the Chicago area is unpredictable.

• Daytona Beach, Florida
18 Nov
Hope you get to the other concert too. Sounds like a good time was had by all except Ms. Stoneface. lol

• Los Angeles, California
18 Nov
If not Chicago, there's always 2018.

• Denver, Colorado
18 Nov
There's always a "why are you here?" at every show.