I think I can not sleep earlier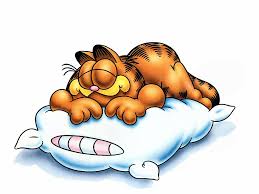 Guangzhou, China
November 20, 2017 3:35am CST
In fact yesterday I just felt so sleepy after dinner and I wanted to have a nap. Then I went to the bedroom and lied down. My son was surprised to see me to sleep so early and he felt nervous and asked me what's wrong. I just told him I felt tired and I wanted to sleep for a while. Later my parents saw it and they also thought I was ill. Finally my husband went to the bedroom and touched my forehead and see whether there was something wrong with me. Oh... Why they could not just let me take a break for a while? I was fine but just felt sleepy. I know I often go to bed very late but I think at least I can make an exception? They all think I am ill

OK, thanks for their bothering and finally I woke up so that they could feel relaxed

10 responses

• Bunbury, Australia
20 Nov
What a shame they couldn't have just left you alone for a little while. I suppose it is nice that they were worried about you.

• Bunbury, Australia
20 Nov
@youless
Checking up on you.

They can't do without you and were worried.



• China
20 Nov
Your family really care about you.

• Banks, Oregon
20 Nov
Sorry to hear this my friend, they should have just let you be.

• Philippines
20 Nov
Oh! Your family are very concerned about you

It`s much better they are sensitive about the changes in you than ignores you


• Philippines
20 Nov
@youless

I think they are just making sure that you`re ok


• Guangzhou, China
21 Nov
@m_audrey6788
The only one way to ensure them I am fine is I need to go to bed late



•
1 Dec
That was sad that all you wanted to do was take a nap because you were tired. Have you taken naps before that they were all worried?

• Malaysia
21 Nov
I think they're just concerned about you, especially because it's uncommon for you to sleep that early.


• United States
20 Nov
That is something they must not see often.

• Philippines
20 Nov
At least you can feel how worry they are to you