Another Male Celebrity Chopped Down by the Sexual Harassment Axe!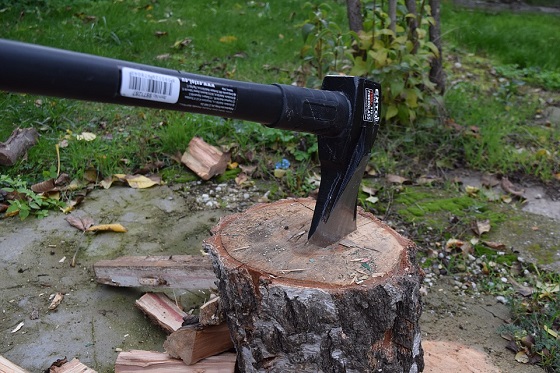 Austin, Texas
November 21, 2017 12:16pm CST
I'm sure everybody has heard the breaking news about Charlie Rose. So my initial thoughts were (without reading the story, just seeing the headlines): Uuumm … so? You could be doing your job and doing it quite well. But if someone "accuses" you … there just has to be an "allegation" … you can get fired? Just like that! Not quite. Extracted details from reading beyond the headlines. "In a statement, Mr. Rose said he did not believe all the allegations were accurate but also apologized. "It is essential that these women know I hear them and that I deeply apologize for my inappropriate behavior. I am greatly embarrassed. I have behaved insensitively at times, and I accept responsibility for that," he said. "I always felt that I was pursuing shared feelings, even though I now realize I was mistaken."" "my inappropriate behavior"??????????????? Has anybody read some of the accusations? Oh come on! Walking around naked in front of somebody goes way beyond "inappropriate"!!! Mr. Rose??!!!! You of all people!!! Anyway! I am relieved to know that a person can't just be accused and lose their jobs over an accusation or an allegation. That's the conclusion of the matter for me. Moving on.

Allegations by women who worked with Mr. Rose over a dozen years led CBS to suspend him from its morning program and PBS to stop distributing his interview show.
6 responses

• United States
22 Nov 17
I was talking to a musician friend of mine after a show last week, and I joked that he may be the only man with any measure of fame or name recognition to make it to the end of 2017 without being accused of sexually harassing someone. He laughed, then said that it gets him to thinking if something he did or said 20 years ago or before he was married might be misconstrued today. I was in the Navy for six years, and if I filed a charge against every sailor (drunk or sober) who harassed me or made lewd comments there wouldn't have been anyone left in the Navy.

• Austin, Texas
22 Nov 17
We have had combined workforces (men and women working together, side by side) for a long time. When you work with people and get to know each other, you don't usually have a problem making a distinction between when you're being intentionally harassed and when it's just a casual light-hearted remark and no offense was meant by it. I said "light-hearted". Lewd and light-hearted are not the same in my book. Lewd comments are offensive. But I can think of other ways to handle many uncomfortable, distasteful and unpleasant work situations without filing a complaint. Filing a complaint is an action I would take when I feel threatened by the person and their vile behavior is interfering with me getting my job done. I don't want to have to come in to work every day and be scared and anxious about what might happen to me. Who needs that kind of psychological stress that's not even related to job? Jobs come with their own stress. Who needs extra stress? I would never want to cause a person to lose their job and their reputation because I "twisted" something they said or did. But there are some employers who need to be exposed. In those cases, I say to whoever has been subjected to harassment, if you're going to stay on the job, then muster up the courage to speak out. It won't be easy though. Because as soon as you say something, even though you were wronged, there won't be any shortage of people who will start accusing and attacking you, calling you a liar, and saying that you're just doing it in the hopes of being offered a handsome monetary settlement to keep your mouth shut and not say any more! This is the world we live in. Heaven help us all.


• Austin, Texas
22 Nov 17
Didn't hear about the Piven accusation. If you know something is not true, then stand your ground. Go Piven!
Jeremy Piven has taken a lie detector test in a bid to refute allegations he groped an actress on the set of Entourage.

•
21 Nov 17
Very impressive picture. It looks like you would chop some part of the guy with this axe. Scary.

• Austin, Texas
21 Nov 17
Don't make me laugh. I would never even think to do that. But I saw a movie where that happened and ... let's just say that there are certain women you should not make angry.

•
21 Nov 17


• Los Angeles, California
21 Nov 17
I wonder what were these men were thinking? They are celebrities who would have no problem attracting consensual females who are into being with a celebrity. And these men have money to procure the finest professional services if you know what I mean. To jeopardize everything for foolish behavior?

• Austin, Texas
21 Nov 17
If a person does something "once" people might write it off as a mistake or lapse in judgement or whatever, but several times establishes a clear pattern of behavior. 45 years as a dedicated journalist, Mr. Rose said in his statement. That's half a lifetime. All those years just to end them in disgrace. It's sad for him but it's even sadder for the women. They were already repulsed by the man. But they still had to come to work and work with him! Now the matter has to be publicized too! A matter which I'm sure they're not happy about publicly discussing. They should have never had to be put in a situation like this. They were coming to work every day just like he was and trying to do their jobs. I'm with you. I don't understand it. Their behavior is baffling. Not every man has a wife or a sister or a daughter. But every man has or had a mother. If someone subjected your mother to that kind of harassment or abuse you'd probably be ready to beat their brains out! You know what I mean?

• Bunbury, Australia
21 Nov 17
We have said this too. Just a simple accusation can ruin a life - which is okay if it's justified but sometimes the claim does turn out to be malicious falsehood but it's too late by then The damage has been done.