Norton Utilitites 16 REPAIR DISC crashed Windows 10 yesterday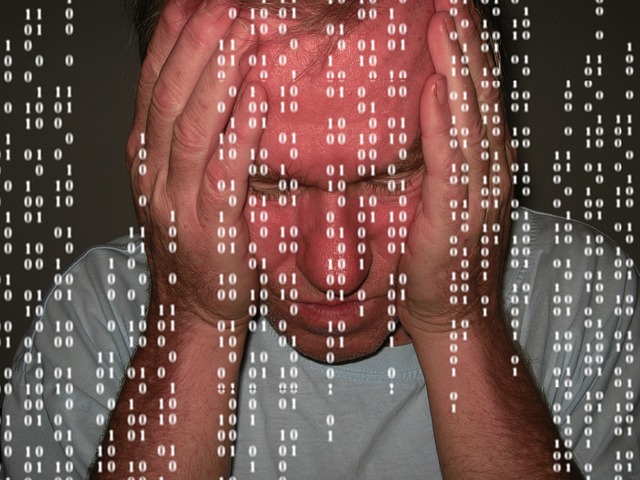 Dallas, Texas
November 24, 2017 9:39am CST
Norton Utilities crashed Windows 10 Pre-Release build and I had to do a factory restore to Windows 7. This has happened before, running one or more functions of Norton Utilities. I have crashed my Windows 10 PC a number of times and in each case something new pops up. Last night Microsoft support chat guy told me I had to buy a new Windows 10 to upgrade after going back to Windows 7, the original version in my PC before the upgrade. Well, I just can't be too sure if it was Norton Utilities Repair Disc that created a problem but it did detect several errors. Funny how Norton can tell me there are errors in my computer when there should in fact be none, because? Well, To begin with, I did a Factory Restore on my HP Desktop PC. It was unable to do a system recovery. The thing is, even a year ago, another user posted the same exact issue of a computer crash during or after Disk Doctor in Norton Utilities 16 did it's thing and the Windows 10 auto fix did not work and gave me errors. Every time I rebooted the system, Norton Utilities tried to override Windows and it prevented windows recovery from working. The bottom line in my own personal opinion? If you buy a Windows 7 computer, keep it that way and DON'T RUN NORTON UTILITIES unless you are a computer genius tech guy who has an IQ of over 215. When my system crashed, I went back to using Windows 7 Home Premium 64 bit. It now is doing a Windows update of over 200 updates. It will take forever to complete. Meantime I had saved over 1500 MP3 and MP4 files on external disk drives and Flash DVDs and a thumb drive. But I lost all my apps I paid for. The thing is, I got back some things that I lost with that upgrade. The Windows 7 Home Premium now gave me back the following software that Windows 10 upgrade took away. 1. Media Center, which plays DVD movies, records Television shows like a DVR and has FM radio. 2. Microsoft Office Starter 2010 has a free version of Microsoft Word called Microsoft Word Starter 2010 and it is back and it is free. (If I did the upgrade back to Windows 10, I would have Media Center taken out, and DVD player taken out, and Microsoft Word Starter 2010 eventually would become disabled, making it mandatory to pay per month $7.57 every month for the Microsoft Office 365 Personal app that contains a later version of Microsoft Word but gives you things you might not want, like Excel and Powerpoint. If I was a book keeper or a business man, I might need those apps but all I really needed then and all I need now is Word. Period. 3. I lost the apps I paid for and their in app purchases that I bought for them while using Windows 10. I lost about 10 sound bytes for Music Maker Jam which is a FREE APP for Windows 10, but the extra sound schemes or bytes cost extra, and since I don't have Windows 10 any more I can't get back the money or the apps that I actually paid for over the past few years while I was running Windows 10 Home and that is the real reason it is a double edged sword. If I stay with Windows 7, I can't use the Windows 10 apps I once enjoyed. If I go back to Windows 10, I can't keep the Free applications I mentioned because they will remove them the instant Windows 10 upgrades and take them out of the computer automatically, even if I wanted to keep them, I don't get to do it because it isn't my choice. I have to wonder, Why so many people are still using Windows 7? I don't have to wonder. I have had some real bad experiences both with Norton Utilities 16 and Windows 10. It's a game of Russian Roulette so to speak when it comes down to incompatibility between Windows OS and 3rd party software that is supposed to keep your computer running smoothly but when it results in crashing it, that is just not right.
2 responses

• United States
24 Nov 17
Recently, my laptop was restored back to Windows 7 after an update from Windows 10 froze the system and I couldn't get it to do anything. I'm fine with it being Windows 7. Thank god I didn't have all my work on the laptop or I would be soooo upset. I keep backups of my backups from the desktop and phone.

• Dallas, Texas
25 Nov 17
I was not happy with being a Windows Insider, just to get the latest prerelease builds as this contributed to the instability that led to the crash IMO. I will stick with 7 for now and just save for a new laptop as it will force me to run with 10 on it. Meantime updates for 7 still work and I can still use media center and dvd player which is removed from 10 and word starter 2010 is free not 7.57 a month for the office 365 Personal. It took about 18 hours constant to update drivers, windows updates and re-install some software. Glad I got it finished.

• United States
24 Nov 17
@lookatdesktop
Sorry you have such problems. I have avoided both Norton and McAfee as they have never worked well for me. Webroot and Fix it Utilities have been my best programs. Since going to Windows 10 I've been debating a change as Fix it is not working as well now.

• Dallas, Texas
25 Nov 17
I am glad I got the system at least working but I will not use Norton Utilities to do any deep defragments or risk another crash with that not so great utilities application. In fact, I am happy with Windows 7 at the moment and hope to keep it along with the media center and although I forfeit some of those paid for windows 10 apps I can live without them for the time being.