Donald Trump Is Annoyed At Ivanka Over Moore Tweet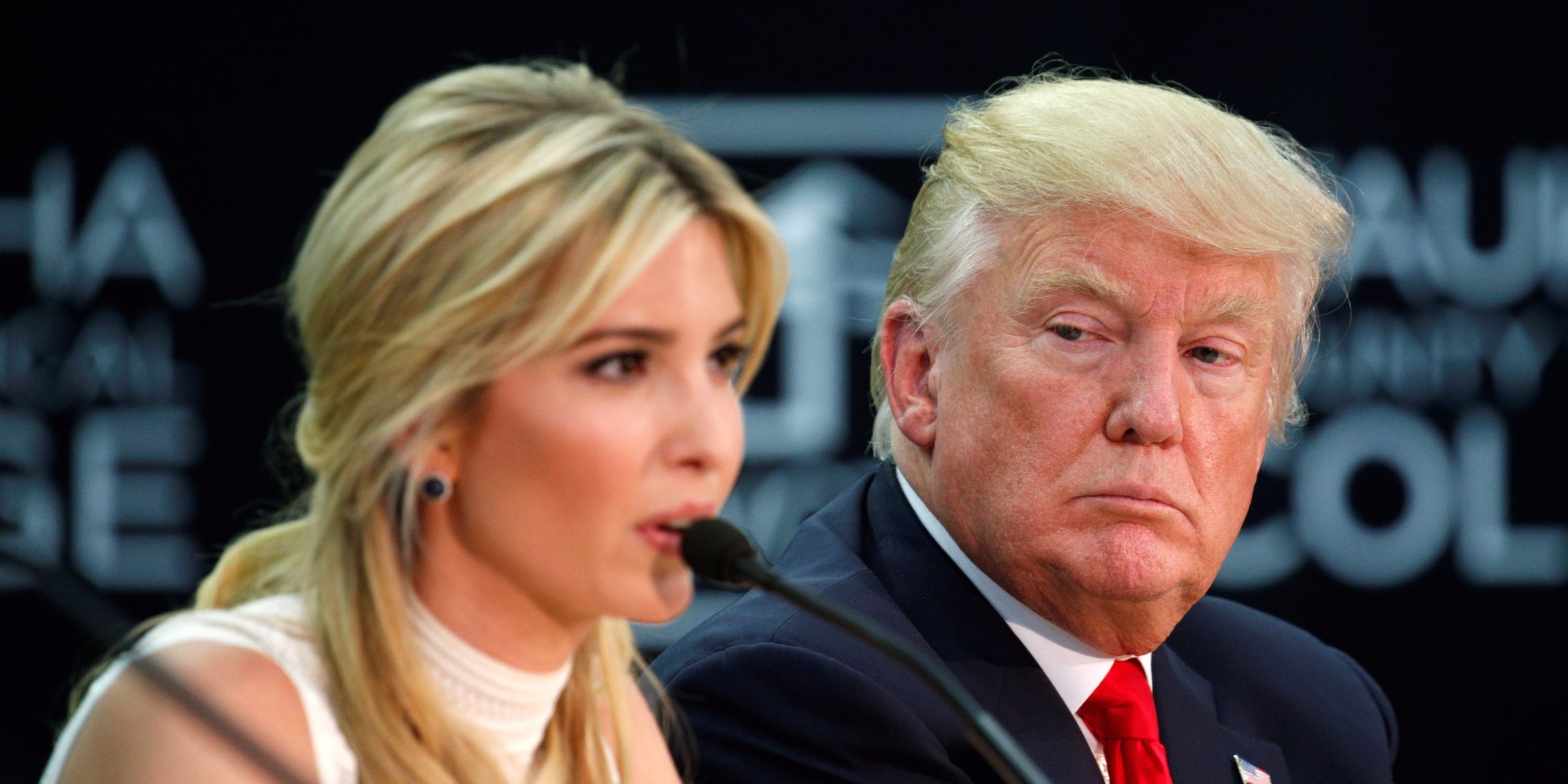 United States
November 25, 2017 4:59pm CST
For those that weren't aware of this, as the evidence against Roy Moore, GOP Senate nominee from Alabama, piled up Ivanka Trump Tweeted that there was a "special place in hell for people who prey on children," and that she saw no reason to doubt the victims' accounts. What can I say, I'm no Ivanka fan in general but who can argue with that? Apparently Ivanka's Daddy can since he has more or less endorsed Moore. He told the press several days ago in a barely coherent rant that we couldn't have a liberal in that seat and that "He denied it, he denied it, I'll tell you this, he strongly denied it..." We know, Donald, you've denied lots of things too but that doesn't mean we believe you either!

President Trump implicitly endorsed Roy Moore last week, and he is reportedly angry his daughter condemned the candidate.
5 responses


• Chile
25 Nov
It seems that Trump wants to be the only person to talk.

• Chile
26 Nov
@anniepa
I wonder how the Americans, who pride themself to life in the land of the free, can accept a dictator.


• Kingston, Jamaica
26 Nov
@anniepa
Right now, Russia is stepping in on limb; and other nations are taking up the bits. People can sit in America and make up stories, but if you don't live there... in my country we don't show him on the television because people shut it off. If he says anything the reader will quote it. No one respects America here.

• United States
4 Dec
Yes Moore is denying it.....and their is no proof that these accusations are even true.....It is he said she said..... President Trump is right that we do not need a liberal in that seat ... And here we go again reporting things that are coming from a third or forth person....Did President Trump or Ivanka actually say that the President was annoyed by the commit.... And yes their is a special place in hell for anyone that preys on Children, and that includes the murder of the most innocent, by abortion..........