Kidney Failure: Another Complication of Diabetes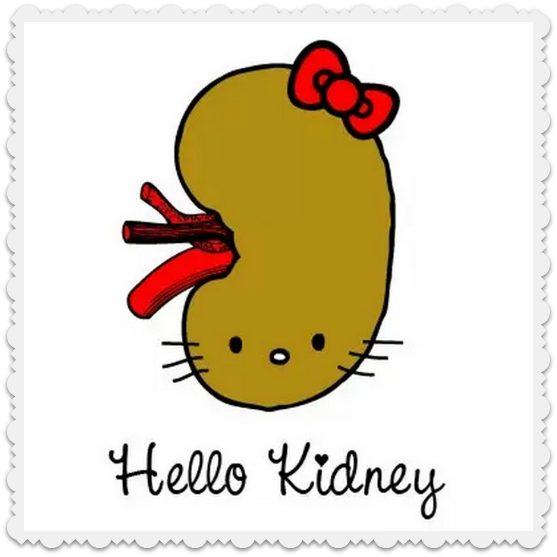 United States
November 26, 2017 6:57pm CST
About three months ago I had to go to the hospital because I was retaining water and the Lasix I was taking wasn't working. I knew I had some kidney issues from the congestive heart failure in 2010 but I never expected to hear that things were so bad that I had to have a tunnel port put in my neck for immediate access / dialysis. In about a week I'll end up having a shunt inserted in my arm then when they are sure that it is working properly [about six to eight weeks] I can have the port removed from my neck. As it stands I get dialysis three days a week with each session lasting four hours. The first couple weeks I was totally antsy and anxious but now I use the time to read a little and sleep. Even though it is noisy, it's white noise that always knocks me out for a few hours. I went through massive depression while I was in the hospital and really couldn't see myself living with dialysis let lone being able to get back on the trail again. One of the PT managers from UPMC came to see me and saw how utterly removed I wwsa from 'life'. She contacted someone who did the trail while undergoing dialysis. He used a combination of self dialyzing and stopping at clinics to get a regular session. While that is a great option, its still something that you 'have' to do. As I have mention in other pieces, if you are a diabetic or know someone who is and it isn't being addressed properly, please PLEASE don't ignore it or you could end up in my situation After the initial diagnosis and depression I had to ask myself (again) whether or not I was in it for the full fight. If I haven't given up by now chances are I'll keep plugging away until I run out of lives.
6 responses

• Jacksonville, Florida
27 Nov
I am so sorry for all your going through. =( I will keep you in my prayers.

•
30 Nov
I admire your strength in the face of these challenges. I hope sharing with us is cathartic and helpful!

• Denver, Colorado
29 Nov
Geez, I'm sorry. It might be too little too late, but I've finally stopped eating sweets.

• China
27 Nov
Thanks for sharing your story. Take care of yourself. Best wishes to you.


• Thomasville, Georgia
27 Nov
And that is a WONDERFUL attitude you have. I know it can't be easy but life rarely is, thank you for this piece. ((Hugs))