Time swifts so fast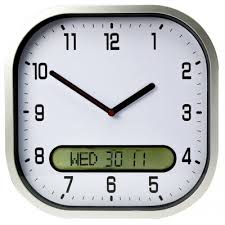 Philippines
November 27, 2017 2:34am CST
Waking up every morning is one of the most blessed part of our day. God has given us another new day to celebrate with but sometimes we only wasted our time with not so important kinds of stuff like watching tv all day and etc. knowing that we can use it wisely instead into some other valuable doings aside from that. Things I do every day is pretty mundane which I guess most of us have experienced the same. I woke up, prepare myself to work, travel to work, arrived at work, and go back home. Those are what I usually do in each and every part of the day. I wonder how many of us noticed how swift the time was. We get up in the morning and do our daily work and would suddenly notice that it's already evening. For some, it brought them fear to grow old faster and also some may feel sad cuz they are after for some plans that they want to achieve in a short span of time yet time swift so fast that they worry they may not finish it on the deadline. What about you? Have you noticed how time flies? What are your worries about this?
4 responses

• Lenox, Georgia
27 Nov 17
I have noticed how fast time goes by. Lately I have been growing closer to God though and trying to waste less time. =)

• Philippines
27 Nov 17
I appreciate. That is the wisest way for you to use your time. To spend it with the Lord above who gives us nothing but time. Time to live in the moment and time to look forward to tomorrow.



• Philippines
28 Nov 17
yes it does, and i want it to slow down.


• Philippines
27 Nov 17
Very true. Many are already excited for the coming of Christmas.


• Philippines
28 Nov 17

• Waikoloa, Hawaii
10 Dec 17
i sleep in morning after that i thought it was evening already