Real or artificial tree this year?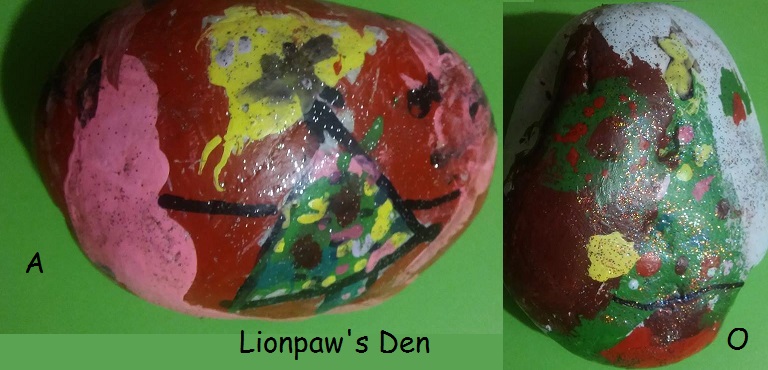 United States
November 28, 2017 1:34pm CST
Are you decorating for Christmas this year? Do you plan to go with a real tree or artificial tree? What helped you decide? Is it decorated yet?? I was tempted to go with a real one because it supports growing tress even if only for a few years. Plus we have a ton of neighbors with livestock so it would even be food in winter months. I also really love the fragrance of a real tree. I am going with an artificial tree because we already have it and it's more allergy friendly. Two of my kids keep suffering to a random outside trigger...So I don't want to accidentally make either of them worse by bringing in a live tree!
10 responses


• United States
29 Nov
Nice! Any reason for waiting to put it up?

• United States
29 Nov
@jaboUK
oh that makes a ton of sense! I hope you enjoy your time in Spain!


• Daytona Beach, Florida
28 Nov
No tree this year. I like real trees because of the pine scent.

• United States
28 Nov
Any particular reason you aren't? . I am hoping to find a few cute little ones (with root system) to plant outside! I use to get them for my grandmother who tired of putting up a tree though she had the same white one for many decades!

• Daytona Beach, Florida
28 Nov
@Daelii
no celebrating this year since I lost my husband in August. Will just watch Christmas movies with my faithful cat Sid.


• Derby, England
28 Nov
Artificial as I hate the pine needle clean up but I do miss the look and smell of a real tree

• United States
29 Nov
lol they can be a pain but if the tree is watered (I added sugar to the water), its not that bad on pick up!

• Pamplona, Spain
29 Nov
I have a small artificial tree also and its a very humble thing compared to some of those huge ones out there which I love anyway. It will go up when I can find the time and the heart to do so. Hope they don´t become allergic to yours though would be such a shame.

• United States
30 Nov
I love all trees! I really enjoyed when they did a Christmas tree festival at a town I lived at. All types of trees and decorations!

• Pamplona, Spain
30 Nov
@Daelii
I do too. Artificial ones are equally as good. I had one once that looked so real that everyone thought it was and told me off for getting a real tree. Over here there are not many decorations for Christmas depending where you live of course.

• United States
29 Nov
I want us to start decorating later today and hope it happens but the top of our artificial tree was damaged awhile ago in our closet so we'll see how far we get . . .

• United States
29 Nov
oh no! I hope it appeared more damage than it really was! Those things can last forever. My grandmother had a white one for decades!

• United States
30 Nov
@Daelii
we got this new one after the other one, artificial and pre-lit lasted 16 years . . . and the top is fixed and doing fine, it is just the lights though.

• Boise, Idaho
29 Nov
My daughter had a fake one for about four years. Usually we have a real one. Too bad about the allergies.

• United States
29 Nov
Some fake trees can be real pretty! I just still much prefer a live one! Maybe next year we will have the allergy stuff figured out. We did the testing for food allergies on both kids and it was agony. Drs dont think its important to do the outside triggers just yet, so waiting. Either way, they will still be happy with a tree!

• San Antonio, Texas
28 Nov
We will be getting a live tree hopefully next week

• United States
29 Nov
Sounds awesome! I hope you all have a great time picking one out! Don't forget the saw if you are doing it like the Christmas Vacation people! :)

• San Antonio, Texas
30 Nov

• Bunbury, Australia
28 Nov
We have an artificial tree but Christmas is very low-key in our house as lately we've mostly spent it on our own or away somewhere.

• United States
29 Nov
I keep trying to talk hubby into doing a christmas away at some point. Maybe when kids are older and not much into santa/toys, it will be a nice treat to go somewhere super unique!

• Jacksonville, Florida
28 Nov
We always go with fake trees because I don't want the mess of a real one. I have enough mess to clean up every day without adding something else to it. Lol.

• Oxford, England
28 Nov
I would like a real one, but I think I will use the artificial. I may put up the outside tree tomorrow as I did the wreaths today.

• United States
28 Nov
Awesome! Did you share pics of the wreaths? I have a few I'm putting up in the house. My mom got me into making them when she was alive!