She is not looking at you when you talk to her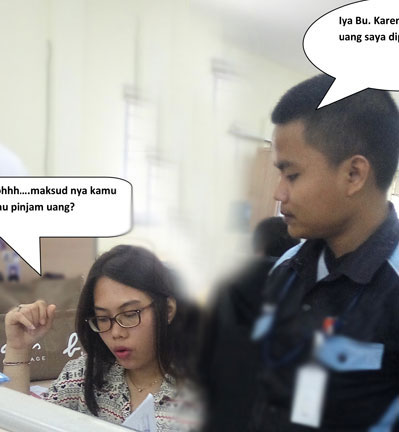 Indonesia
November 28, 2017 7:43pm CST
When you talk to someone he/she doesn't look at you. Instead they keep looking at his/her phone. It seems he/she doesn't pay attention to your talking to you. I have several people like this who don't look at me while I am talking to them. Sometimes I ask myself if I look so ugly that they don't want to look at me while talking to them. How do you feel if this happens to you? Is it polite or impolite not looking at someone talking to you?
4 responses

• Bunbury, Australia
29 Nov
For Westerners it's impolite not to look at people who are talking to you but I know for Australian aboriginals and some African citizens looking people in the eye is considered very rude. So you either need to know if it is a culture thing or not.

• Indonesia
29 Nov
But when we talk to one another, we have to communicate with our eyes as well.

• Bunbury, Australia
29 Nov
@yanzalong
That's true for our culture but not for all others.

• Philippines
29 Nov
I consider that very impolite not to be looking at someone when you are being addressed. So when that happens, I stop talking.

• Indonesia
29 Nov
You did the right thing. I thought I was the only one who did it. I left her before the conversation was completed.

•
29 Nov
I don't mind if the other person is not looking at me while we're talking as long as he/she interacts with me and gives responsive answers or asks relevant questions while we talk.

• Indonesia
29 Nov
In fact, I don't mind either. I thought that was the way he/she is.

• China
29 Nov
Yes,pretend that he doesn't exist

• Indonesia
29 Nov
Maybe he/she pays attention but that is the way he/she is.