Gettin ready to leave...............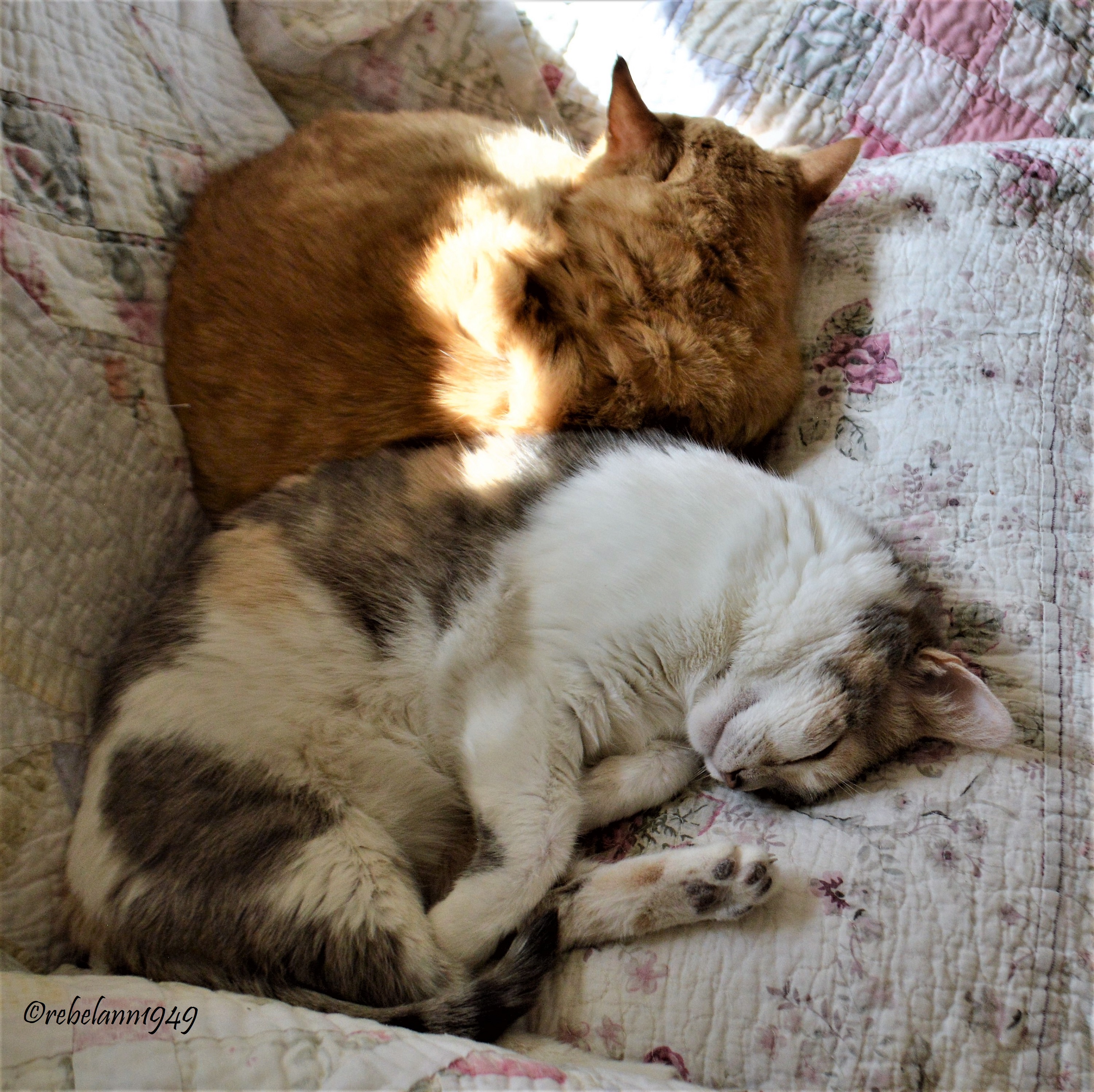 El Paso, Texas
November 29, 2017 11:26am CST
My friend Celia lost 2 of the most important people in her life.

Her boyfriend of the past 10 or so years passed away this summer and now her best friend passed away about a week ago.

She suffers from clinical depression and when I saw her yesterday she asked if I'd meet her for lunch today because she desperately needs to talk to someone. Well, I had to say yes. I do not know her as well as Carol or Linda but still she is a friend and I want to help if I can. She chose a French restaurant I have never been to before so this will also be a treat for me, there is a bakery attached to it and hopefully I'll get either some really good fresh bread or else a good pumpkin pie, I wonder if the French make pumpkin pie?
9 responses

• United States
29 Nov
So glad you will be having lunch with Celia. She will really benefit from your presence.

• El Paso, Texas
29 Nov
You're so kind, thanks. We had a good lunch and I let her talk all she wanted but actually we did more laughing than anything else.

• United States
29 Nov
@rebelann
Oh, that laughter is priceless!!! It probably helped her heal a bit.

• El Paso, Texas
29 Nov
I hope so
@Corbin5
at least she wasn't depressed as far as I could tell.


•
29 Nov
I'm sorry to hear about your friend. It must be a shock for her, to lose two close person and to be clinically depressed on the top of it. That does not make her life easier. It's good to know she has you in her life. Someone who listens is exactly what she needs. BTW, they do have pumpkin pie in France. It's called Tarte a la Citrouille.

• El Paso, Texas
29 Nov
Thank you, I did worry about her but at lunch she seemed to have overcome some of the grief. At least she did mention that she was doing what her friend asked her to do which was to go on living and doing all the normal things like when she was still here.


• El Paso, Texas
30 Nov
Oh we did. The food was good and we both had a few laughs and she got to tell me her troubles but all in all she seems to have been in good spirits when we left.

• El Paso, Texas
30 Nov
I did
@DianneN
I'm glad I went and I think she was happy she wasn't alone at the cafe.


• India
30 Nov
Friends are very necessary at times like this, I hope you both spent quality time together ..And she felt a lighter for the time together

• El Paso, Texas
30 Nov
Yes, you are absolutely correct. I think I helped a little but I know she will still grieve for a long while. She did mention that she is finally talking to her brother again after many years of no contact, I just hope he does not insult her again the way he did before.

• India
2 Dec
@rebelann
yes, human relationships are very complicated....We can only hope and pray

• United States
29 Nov
So sorry for her losses. Glad you can be there for her.

• El Paso, Texas
29 Nov
She's had it really rough this year and I think she's finally perking up a little. I was glad to be there for her.

• United States
29 Nov
@rebelann
its good to be for our friends. Im sure she appreciates it more than you know.

• Moses Lake, Washington
30 Nov
Comfy kitters. I bet you two will live it up.

• El Paso, Texas
30 Nov
We had a really good lunch and she got to talk all about what troubled her then we found things to laugh about. It was enjoyable for certain.

• United States
29 Nov
It's nice to have a talk when needed. I like that too.

• El Paso, Texas
29 Nov
I agree with you. We all need a shoulder once in a while.

•
30 Nov
Hope you enjoy the day with your friend. (Hope you find out if they serve pumpkin pie there or not.)

• Green Bay, Wisconsin
30 Nov
I hope it went well for her. I'm sorry for the losses in her life.